NBC star Lester Holt sees ratings plummet amid fallout from North Korea trip, anti-Trump attitude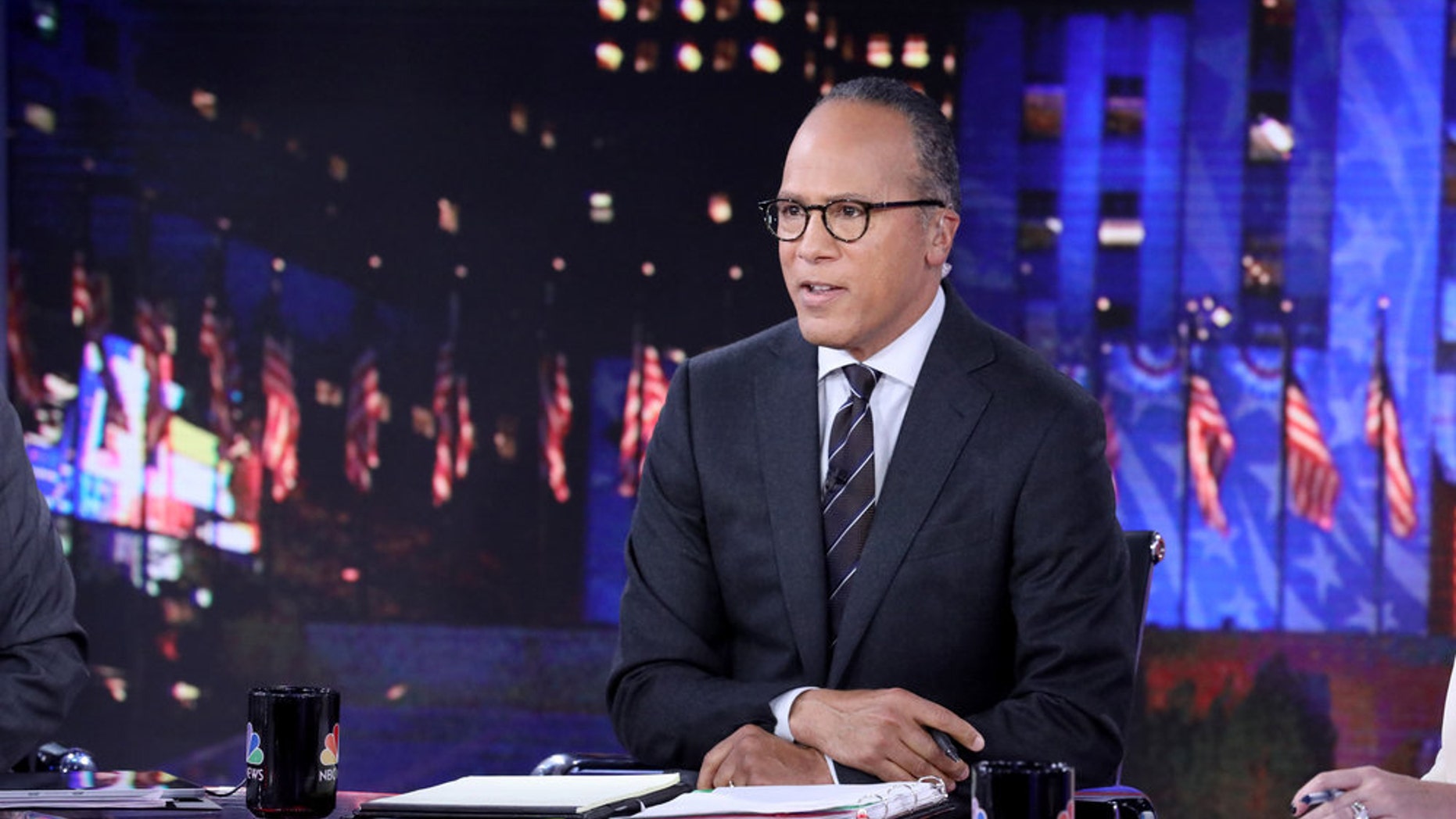 In a major embarrassment for NBC anchor Lester Holt, ABC's "World News Tonight" soundly defeated Holt's "Nightly News" in the ratings last week, scoring victories in both the desirable demographic of adults age 25-54 and in total viewers.
NBC "Nightly News" has been the perennial ratings champ over the last two decades, but that lead is now gravely endangered following Holt's disastrous trip to North Korea -- where he appeared to have been duped by regime propagandists -- and also following his controversial moderation of a presidential debate in the fall of 2016 where some critics said he behaved in an antagonistic fashion toward Donald Trump.
"It's a full scale fiasco. They're in panic mode," an NBC insider, who asked to remain anonymous for fear of retaliation, told Fox News about executives at the network.
ABC's "World News Tonight" beat NBC's "Nightly News" among the key demographic last week, snapping the Peacock Network's 89-week winning streak among adults age 25-54. ABC's "World News Tonight" averaged 9 million total viewers and 1.99 million in the demo, compared to 8.3 million total and 1.91 in the demo for NBC, according to TVNewser.
NBC's demo loss is the latest setback for powerful NBC News boss Andy Lack, whose reign has been plagued with controversy in recent months.
The NBC insider told Fox News that NBC News executives are scrambling to address the collapse of "Nightly News" and are even debating whether to beg NBCUniversal boss Steve Burke to restore disgraced host Brian Williams to the throne. Williams was fired from "Nightly News" in 2015 for embellishing stories about his war heroics. He has since been anchoring a late-night broadcast on sister network MSNBC.
NBC's "Nightly News" also failed to show growth among total viewers last week and fell 4 percent in the demo compared to the same week last year, while "World News Tonight" grew its audience by 9 percent in viewers and 11 percent in the demo, according to TVNewser.
The loss deepens the embarrassment stemming from the recent "Nightly News" historic loss to ABC among total viewers during an Olympics week -- the first such loss in more than 25 years. NBC's loss was unprecedented as the network paid nearly a billion dollars for U.S. broadcast rights to the 2018 Winter Games and typically sees a huge ratings bump for all its programs during the Olympics.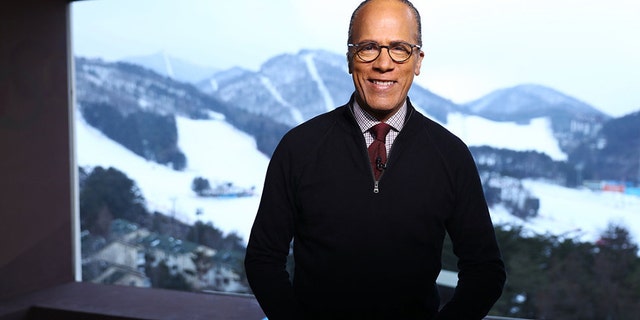 One possible cause of the loss was that NBC News stumbled badly last month when it provided anemic coverage of the tragic Parkland massacre. Holt and all of NBC News' stars -- except for Megyn Kelly -- were out of place in South Korea to promote Olympics programming when the shooting took place. But NBC did not send Kelly to front its coverage of the Florida tragedy, despite the fact that she had distinguished herself by covering the Sandy Hook killings when she worked at Fox News. Insiders were puzzled why Kelly -- who makes about $23 million a year -- was not sent to South Korea or to Florida. She remained at 30 Rockefeller Plaza, anchoring her 9 a.m. hour of "Today."
Holt has endured a somewhat rough 18 months since he moderated the first presidential debate between Trump and Hillary Clinton to much opprobrium. The Hill wrote that NBC News' biggest star left the event "bruised and partisan" for appearing biased in favor of Clinton.
When asked if Holt's job was in danger, an NBC spokesperson provided the following comment: "Not a single story you've written about the internal workings of NBC News has been accurate, and neither is this one."
And while Holt was panned for his performance at the debate, many industry insiders blame executives for the majority of NBC News' troubles, as opposed to solely pinning the blame on the famously hard-working "Nightly News" anchor.
Lack and his top deputy, embattled NBC News President Noah Oppenheim, have yet to be transparent over why they spiked celebrity scion Ronan Farrow's explosive reporting on Harvey Weinstein, which Farrow took to the New Yorker magazine.
In various media appearances to promote his Weinstein reporting, Farrow took a series of jabs at NBC News for refusing to air his Weinstein reporting, implying that Lack and Oppenheim had maintained a "veil of silence."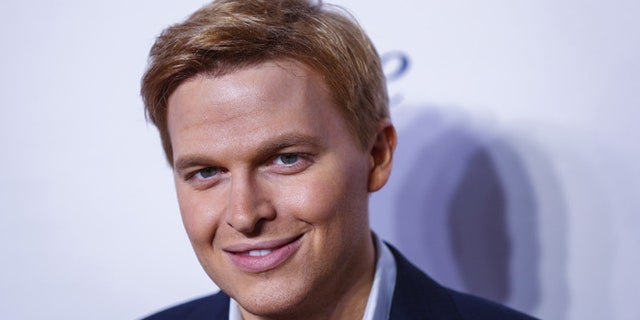 Oppenheim -- who moonlights as a Hollywood screenwriter -- personally oversaw Holt's controversial reporting trip to North Korea in February during which the duo was accused of being duped by regime propagandists. Holt anchored from a bustling ski resort that Western media had previously widely covered as being empty and deserted. Presumably, the dictatorial regime filled the resort for Holt's standups, something the NBC star failed to note on his broadcast. Oppenheim was the senior executive on the ground in North Korea for the broadcast. Fox News reported that Lack, furious about the botched trip and a ballooning Megyn Kelly scandal back home, recalled Oppenheim early to New York.
And the NBC News bosses have yet to explain why they sat on the now infamous "Access Hollywood" tape of Trump making lewd comments about women. The tape was eventually leaked to The Washington Post's David Fahrenthold, who is Oppenheim's friend from prestigious Harvard University, where the men were editors together at the storied Crimson student newspaper. Oppenheim is also close friends from Harvard with Hillary Clinton's son in law, Marc Mezvinsky, and the men are believed to have participated in each other's nuptial ceremonies.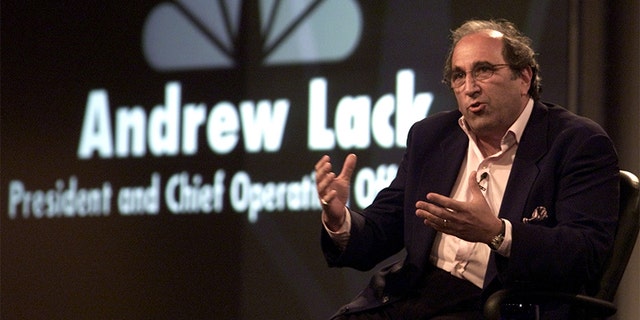 It remains unclear why NBC didn't publish the "Access Hollywood" tape before it was leaked to Fahrenthold. The anti-Trump reporter was recently named a paid NBC News contributor.
Furthermore, Lack has not been transparent about the events that led up to the sudden firing of his close friend, Matt Lauer, for sexual misconduct in November at the height of the #MeToo movement. NBCUniversal claims to be investigating internally to determine who knew what about Lauer's pervy acts, but the company has not announced anything regarding its findings.
NBCUniversal did not respond to a request for an update regarding the internal investigation.