NBC News reportedly buried Joy Reid sex-bombshell saga involving Russell Simmons, AJ Calloway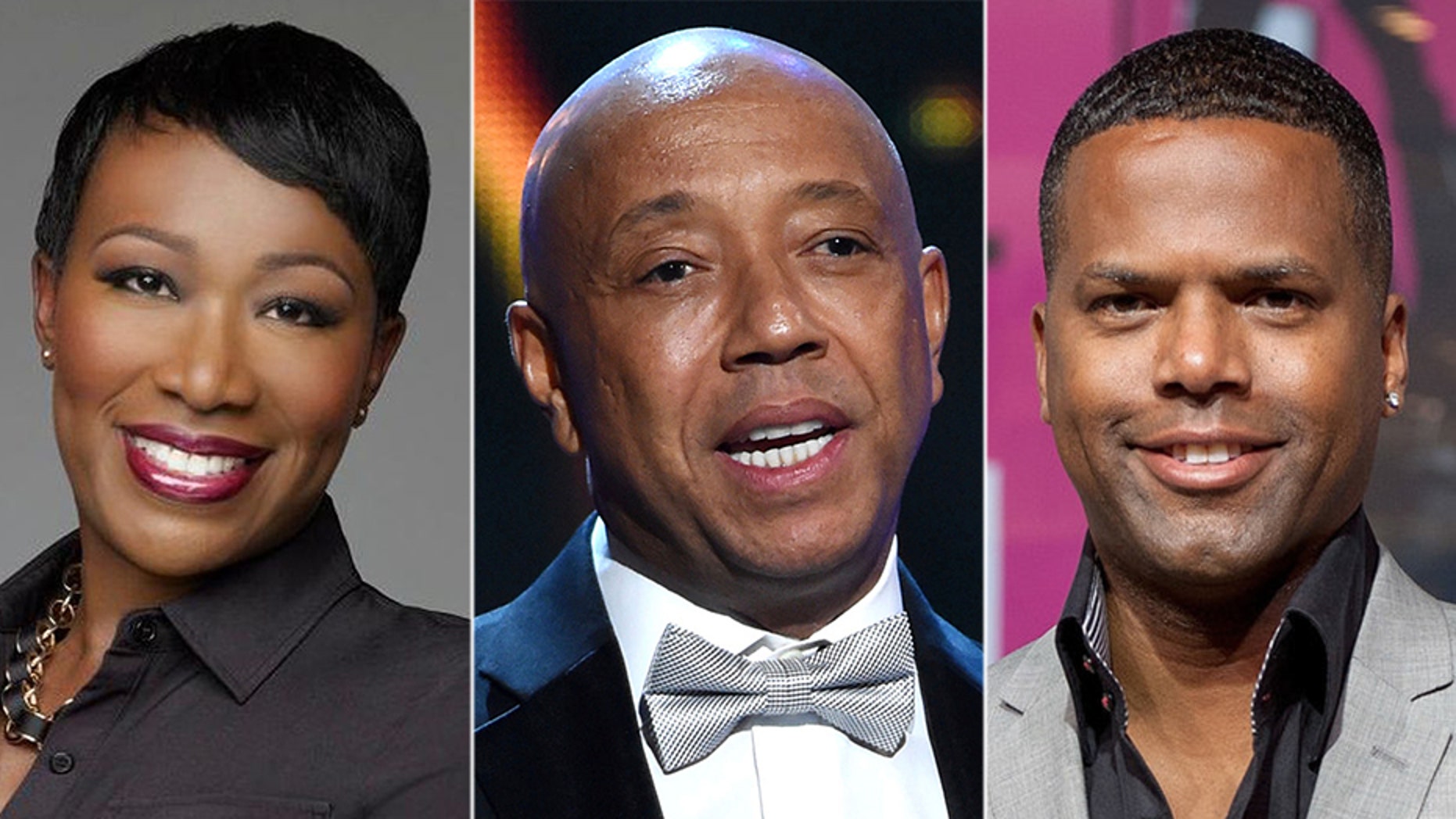 In another #MeToo movement setback for NBC News, a report details how the network -- with a recent history of burying news related to sexual misconduct – passed on a detailed piece in which Sil Lai Abrams accused music mogul Russell Simmons and "Extra" host A.J. Calloway of sexual assault.
The Hollywood Reporter published a bombshell on Thursday, describing beleaguered MSNBC host Joy Reid's attempt to run the story only to be silenced by NBC executives. There is evidence that this has become a pattern under NBC News Chairman Andy Lack.
The Hollywood Reporter's Kim Masters said that Abrams considered Reid a "professional acquaintance" after appearing on her show to speak about domestic violence, so she approached the MSNBC star about telling her story. According to the report, MSNBC's standards and legal departments held up the process last December by putting Abrams through "a grinding vetting process," to which Abrams reportedly submitted.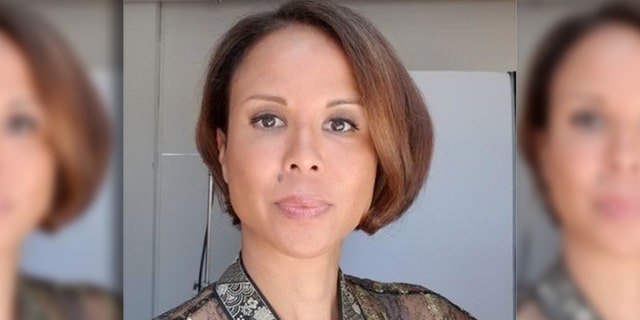 Reid taped an interview with Abrams in January, according to the report.
But a process that had begun in December dragged on frustratingly for weeks and then months. At times, Reid texted or emailed Abrams about her sense that the network was 'slow-walking' the story with 'stupid' requests," Masters wrote.
By April, Abrams was reportedly informed by Reid that NBC was no longer responding to her questions regarding when the segment might air.
"MSNBC's decision to pass on the story came in the midst of the Time's Up movement, even as other publications and outlets were revealing allegations of misconduct against high-profile men at an unprecedented pace," Masters wrote.
NBC News' reluctant to cover bombshell stories related to sexual misconduct is nothing new, as the Peacock Network sat on two of the biggest stories in recent memory: Ronan Farrow's investigation of movie mogul Harvey Weinstein this past fall, and the "Access Hollywood" tape of Donald Trump talking disparagingly about women in 2016. Both stories were given to other premier news organizations after NBC didn't broadcast them, and Farrow's, which ultimately appeared in The New Yorker, won the coveted Pulitzer Prize.
Similarly, the 2017 Pulitzer was awarded to the Washington Post's David Fahrenthold after he broke the "Access Hollywood" story as part of his digging into Trump.
An NBC insider with direct knowledge of the Ronan Farrow case says NBC executives are terrified about Farrow's forthcoming book, "Catch and Kill," in which the celebrity scion says he'll reveal what went down at NBC. The insider said Farrow is expected to allege that embattled NBC News President Noah Oppenheim was in direct contact with Weinstein about the story, something he let slip in a conversation with Farrow.
Oppenheim, who moonlights as a Hollywood screenwriter, has denied any ties to Weinstein. The insider also said Farrow is expected to allege that NBC tried to block him from taking his story to the prestigious New Yorker magazine, with Oppenheim claiming that NBC "owned" Farrow's reporter's notebooks. If true, this would be consistent with  the title "Catch and Kill," which is a reference to tabloid news sources buying the rights to a damaging news story to shut it down rather than publish it.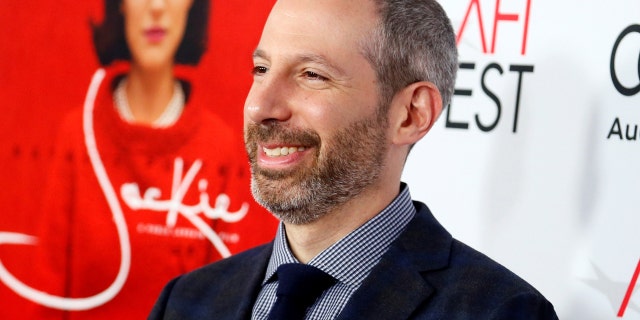 "I expect Noah will resign before the book is published," the insider said.
NBC News did not respond to a request for comment.
Furthermore, Oppenheim's role in the events surrounding the "Access Hollywood" story has brought negative attention, as he is friends with Fahrenthold from Harvard University. NBC has denied that Oppenheim leaked the tape to Fahrenthold.
NBC News also came under fire for refusing to hire an outside law firm to investigate who knew about disgraced "Today" star Matt Lauer and reports of sexual misconduct. Lauer was fired last year for inappropriate behavior and an internal investigation eventually declared that NBC News management was completely oblivious to the situation.
Fox News reported earlier this year that the parent company, Comcast, hopes to replace Lack by the end of the year amid public relations debacles tarnishing the news division's once-sterling reputation. The negative public reaction to the internal report regarding Lauer was considered the tipping point.
The Abrams situation appears to continue the NBC News pattern of bizarre reactions to various sex scandals.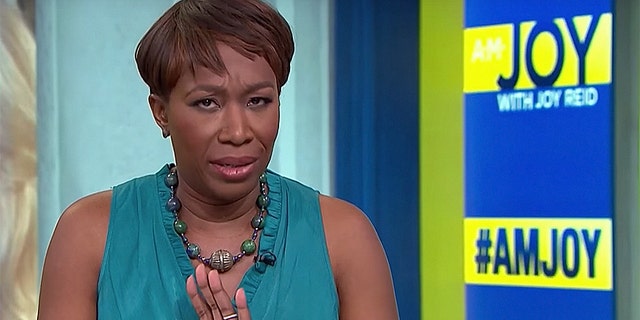 The Hollywood Reporter detailed Abrams' claims that she was raped by Simmons in 1994 and assaulted by Calloway in 2006. The report noted that she provided MSNBC with a hospital bill she received following the alleged incident with Simmons.
"NBC still had more questions," Masters wrote.
Masters reported that Reid and Abrams began working together last November, before the MSNBC star's credibility was called into question because she claimed homophobic and other offensive posts had been planted on her pre-fame blog by diabolical hackers. She eventually admitted her hacker claim couldn't be proven, but attempted to deny writing the posts -- posts for which she has apologized anyway.
MSNBC provided the following statement to The Hollywood Reporter when asked about Abrams' story: "When MSNBC pursues any investigative story, our mission is always to be as thorough as we can, to scrutinize sources and corroborate information before we report. Anything else falls short of our journalistic standards."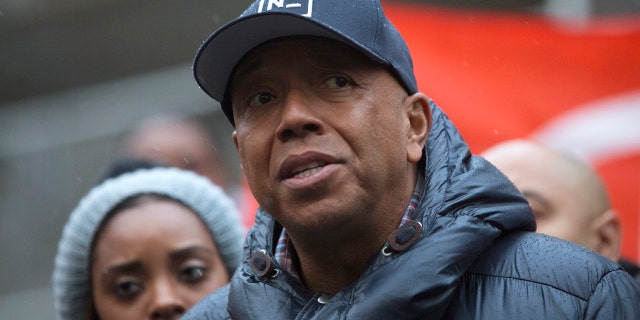 Reid told the publication that "Investigative reports like these take time, and not surprisingly, sometimes journalists get frustrated as well."
Reid then admitted she "inappropriately shared that frustration privately" with Abrams.
"I completely respect MSNBC's standards and practices. Meticulous research to get the facts right was the only option, especially given the seriousness of the allegations," Reid told THR, through a network spokesperson.
The THR report quotes Reid as calling NBC a "pain in the arse" because the network wanted hard copies of documents regarding the alleged Calloway incident. Reid went on to interview Abrams on Jan. 7, with the piece scheduled to air less than a week later.
However, the interview didn't air as planned an NBC wanted more evidence from Abrams, according to the report. At that time, New York magazine spiked a story that was set to accompany the MSNBC interview. Reid told Abrams that "the story had passed the magazine's vetting process" but it wouldn't run the story without NBC's support, while the magazine told Masters that it didn't run at Reid's request.
In any case, NBC was reportedly buying time with exhaustive questions.
"They're just slow-walking the story with idiotic requests," Reid reportedly texted Abrams in February, a few days before reportedly delivering devastating news to Abrams.
"This has gone up past the lawyers that I deal with, to NBC Universal's lawyers. ... I mean, I always deal with the head of NBC legal but this has gone to his boss," Reid wrote to Abrams on Feb. 23, according to Masters.
Reid reportedly then informed Abrams that Simmons' and Calloway's lawyers had sent "long, scary-sounding" letters to NBC.
By April, Abrams was reportedly informed that MSNBC was passing on the story. Abrams told THR that NBC "took away" her voice
"I want people to understand how incredibly challenging this is, with a story like mine that's highly sourced, with me doing this [advocacy] work in the public arena. And I can't get my story out there? If I didn't have those things, let's be very clear, no one would know about this today. I'm speaking out for all the other women who have been silenced, to let them know it's not their fault," Abrams told THR.
NBC News and MSNBC did not immediately respond to a request for comment.