Morgan Freeman seems to fall asleep during on-air interview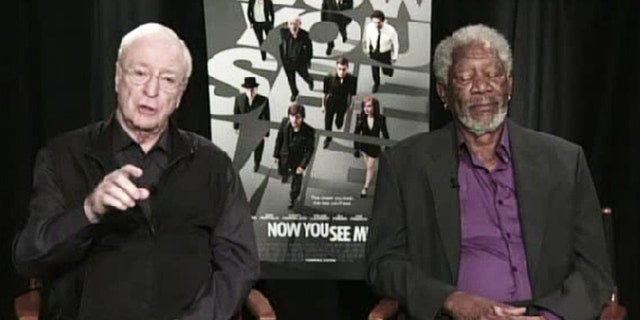 Morgan Freeman is pretty much Hollywood royalty, so it's no surprise that two Seattle-based news anchors were super excited to interview the famous actor.

But the 75-year-old star didn't seem to share their excitement, as he struggled to keep his eyes open during an early-morning interview with the anchors on Wednesday.

Freeman appeared to nod off during the segment, as his "Now You See Me" co-star Michael Caine answered the anchors' questions about the impressive magic tricks in their upcoming film.

The actor, who previously starred as God in "Bruce Almighty," plays Thaddeus Bradley in the film, out May 31.
Later, he posted an explanation online about his apparent napping during the segment.
"Regarding my recent interview, I wasn't actually sleeping. I'm a beta tester for Google Eyelids and I was merely taking the opportunity to update my Facebook page," Freeman wrote.

The movie is about a team of illusionists who rob banks and share their earnings with their magic show audiences.

Click here to see the video from Q13FOX.com