'Modern Family' is killing off 'significant character' in season 10, says co-creator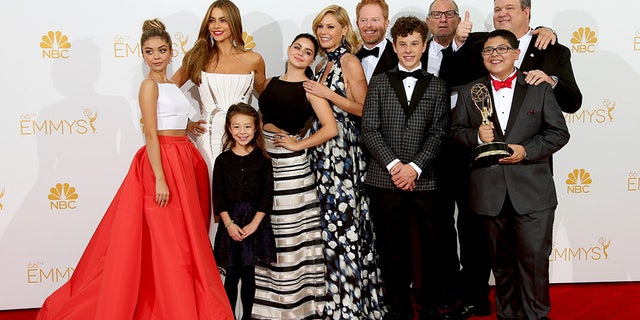 NEWYou can now listen to Fox News articles!
Get your tissues out, "Modern Family" fans — according to the series' co-creator, a "significant character" is going to die in the upcoming season.
In an interview with Entertainment Weekly published on Thursday, Christopher Lloyd told the outlet that they're "handling some bigger life events" in season 10, premiering on Sept. 26, including death.
It is "certainly a topic that families have to deal with, and on television, it's not easy to do because that's a heavy subject," he explains, adding that "at the same time, it would seem unusual for a family not to go through it."
Although Lloyd kept tight-lipped on which character it would be, he did reveal that it was going to be a "significant character on the series."
"[The death] will be a moving event — and an event that has repercussions across several episodes," he notes.
Last year, Lloyd warned that season 10 of the hit series, which first aired in 2009, could be its last.
"Our original goal was to just stay on the air," he told Deadline in August 2017. "After a while, though, we felt we may be in control of our own fate, and 10 sounded like a nice round number."
At the time, Lloyd went on to explain that they were currently discussing how they want the final moments of the show to go, saying that things will ideally end the way they began — with a big family event.
However, he made it clear that he'd return if ABC asked them to mush on past Season 10, but he's also willing to say "goodbye" to the hit series after a 10-year run.