Miss USA Hailed by Lebanese Hometown -- But No Love From Hezbollah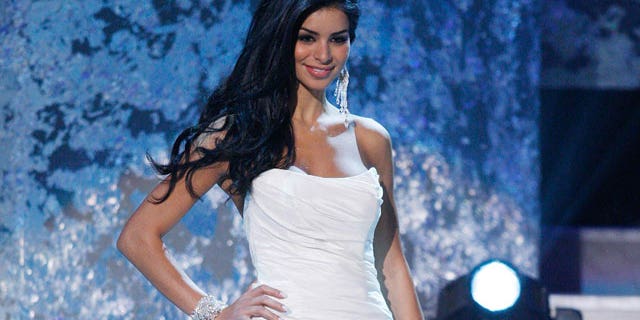 Newly-crowned Miss USA Rima Fakih may be the pride and joy of her native Lebanese village, but the 24-year-old beauty contestant is far less popular among some leaders in the Middle East.
In an interview Tuesday with Lebanese television, Hezbollah official Hassan Fadlallah reportedly had few glowing words to describe Fakih, who became the first Muslim American on Sunday to secure the crown.
"The criteria through which we evaluate women are different from those of the west," Fadlallah told the television station, AFP reported.
Fakih emigrated from Lebanon to the U.S. when she was seven years old.
In her hometowntown of Srifa, which is largely ruled by the Shiite militant group, residents have reportedly hailed Fakih as an "honor" to the region.
"She is an honor to us, a honor to all of southern Lebanon," her aunt Afifa Fakih told AFP.
"We are so often described as terrorists and killers, but we Shiites love life and beauty -- and mainly the beauty of the soul, which is what is so special about Rima," the aunt reportedly said.