Miranda Lambert's rumored beau's estranged wife shares tearful selfie amid reports husband cheated on her with star
The estranged wife of Miranda Lambert's rumored new boyfriend, Evan Felker, broke her silence amid reports her husband cheated on her with the country music star.
Staci Nelson shared a tearful selfie on her Instagram story Thursday with a caption stating, "PSA: If Staci Felker [using her married name] can make it through this week, so can you."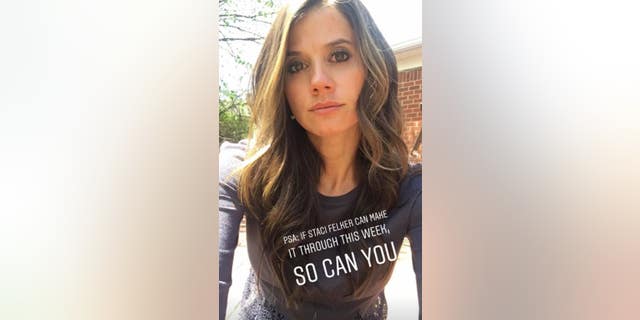 Earlier this week it was revealed that Lambert was dating Felker, the frontman of Turnpike Troubadours. The couple reportedly got together on her Livin' Like Hippies Tour that began in January.
The relationship allegedly "just happened" when the two singers "started spending a lot more time together while on the road," an insider told Us Weekly.
BLAKE SHELTON TWEETS ABOUT 'KARMA' AFTER REPORTS EX MIRANDA LAMBERT IS DATING A MARRIED MAN
Us Weekly reported Nelson "was devastated" when she learned of the alleged affair and "had no other choice but to file for divorce." Felker filed for divorce on Feb. 16, while Nelson filed 12 days later.
The Turnpike Troubadours shared a couple of posts on their Instagram praising Lambert and calling her the "coolest woman in country music."
Following the reports that Lambert and Felker were dating, the "House That Built Me" singer's ex-husband Blake Shelton, 41, tweeted about "karma" but did not specify what he meant.
MIRANDA LAMBERT STUNS AT ACM AWARDS IN FIRST RED CARPET APPEARANCE SINCE SPLIT FROM ANDERSON EAST
"Been taking the high road for a long time.. I almost gave up. But I can finally see something on the horizon up there!! Wait!! Could it be?! Yep!! It's karma!!"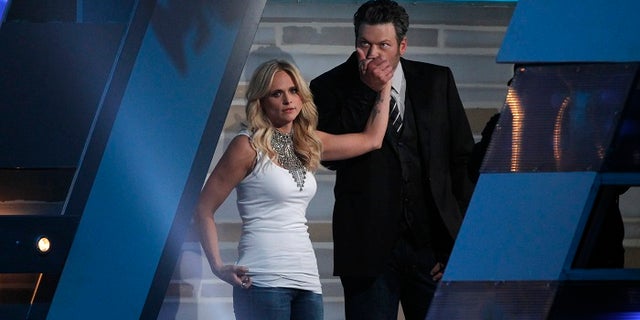 He also retweeted a fan's tweet which read, "This is what the #TRUTH feels like!!!"
Rumors have circulated that Lambert was not faithful to Shelton during their four-year marriage, which ended in 2015.
Lambert recently ended her two-year relationship with singer Anderson East. They started dating a few months after Shelton and the singer announced their divorce.
Fox News' Sasha Savitsky contributed to this report.