Milo Ventimiglia says 'Gilmore Girls' reboot is 'classic Gilmore'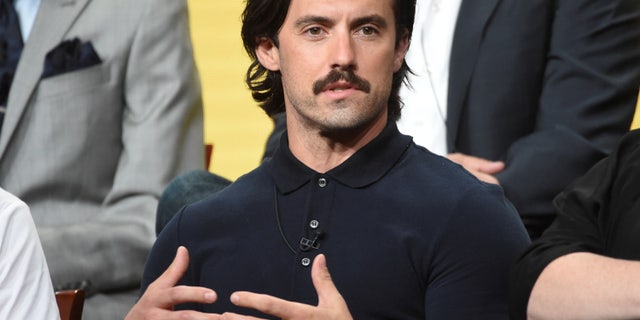 LOS ANGELES – Milo Ventimiglia, who once played the ultimate bad boy on "Gilmore Girls," told FOX411 returning for the reboot was a "classic Gilmore" experience.
"It was a blast, it was a lot of fun," he said. "I've said it for a very long time—[producer] Dan [Sherman] and [creator] Amy [Sherman-Palladino] —I've stayed very, very close with them over the years, and for them to call me and say they are doing this and putting it together, I was absolutely going to show up."
"Gilmore Girls: A Year in the Life" is set for release on Netflix in November, and it is bringing back the series' stars Lauren Graham, Alexis Bledel, Scott Patterson and Melissa McCarthy.
"It was putting on a suit, a jacket from the past that still fits well," Ventimiglia said. "It was classic Gilmore."
But before "Gilmore" returns, Ventimiglia will be on the small screen in the new NBC series "This is Us."
The show follows a group of people whose lives all cross paths. It also stars Mandy Moore, Sterling K. Brown, Chrissy Metz and Justin Hartley.
"It's the hardest thing to explain, but the easiest thing to understand," he said of the upcoming series at the Television Critics Press Association Summer Press Tour. "All anybody really needs to know is the struggles of life, the joys of life, the excitement and heartbreak of life—it's something we can all connect. I like to hope the inclusivity of the show is something that audiences will relate to."
The 39-year-old actor, also known for his role on "Heroes," believes his new project can appeal to a lot of viewers.
"I love how inclusive the story is of a broad range of people and I think that's what's going to make it special, that's what's going to make it impactful to a more broad audience."
"This is Us" premieres September 20th on NBC.