Miley Cyrus and Liam Hemsworth rock ugly Christmas sweaters for party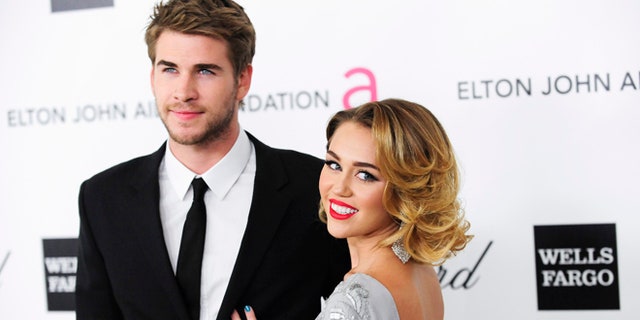 It's like ugly Christmas sweater parties were made for Miley Cyrus (we mean that as the highest compliment).
The "Wrecking Ball" singer and her fiancé, Liam Hemsworth, joined Liam's brother, Chris Hemsworth, and his wife, Elsa Pataky, for a holiday party on Friday.
RELATED: Miley Cyrus Celebrates the Holidays With New Marijuana Tattoo and Weed-Themed Sweatshirts
Liam, 26, shared a selfie with Miley on Instagram, showing off his red-and-green striped sweater adorned in candy canes and reindeer. His lady love was even more party-ready in a birthday Jesus sweater, which she paired with a red-and-green sequined bow and her beloved Christmas lights necklace.
"Happy birthday Jesus," the "Independence Day: Resurgence" star captioned the pic.
The duo appeared to have an awesome time, with the happy hippie even doing an outfit change! Elsa shared a sweet photo of her and Miley hugging inside the soiree, and the 24-year-old singer was now in a Santa-inspired dress.
"Fun Christmas Party with my family! Fiesta de Navidad con mi family!!! happy Christmas! Feliz Navidad!" Elsa wrote.
Elsa, 40, also shared a photo with her hubby in the wee hours of Christmas Eve, and we don't blame her for being enthusiastic -- she's getting a huge kiss from Chris as they stand in front of a Christmas tree.
"Best Christmas present ever! A kiss from @chrishemsworth!!!" she captioned the sweet snap in both English and Spanish.

MORE: Liam Hemsworth Calls Miley Cyrus His 'Favorite Little Angel' in Super Sweet Birthday Message
It's nothing but love for the Hemsworths these days. Ever since Miley and Liam rekindled their romance last year, we've seen more of them on each other's social media accounts than we ever did before their split in 2013.