Mila Kunis says Ashton Kutcher's marriage to Demi Moore was 'normal'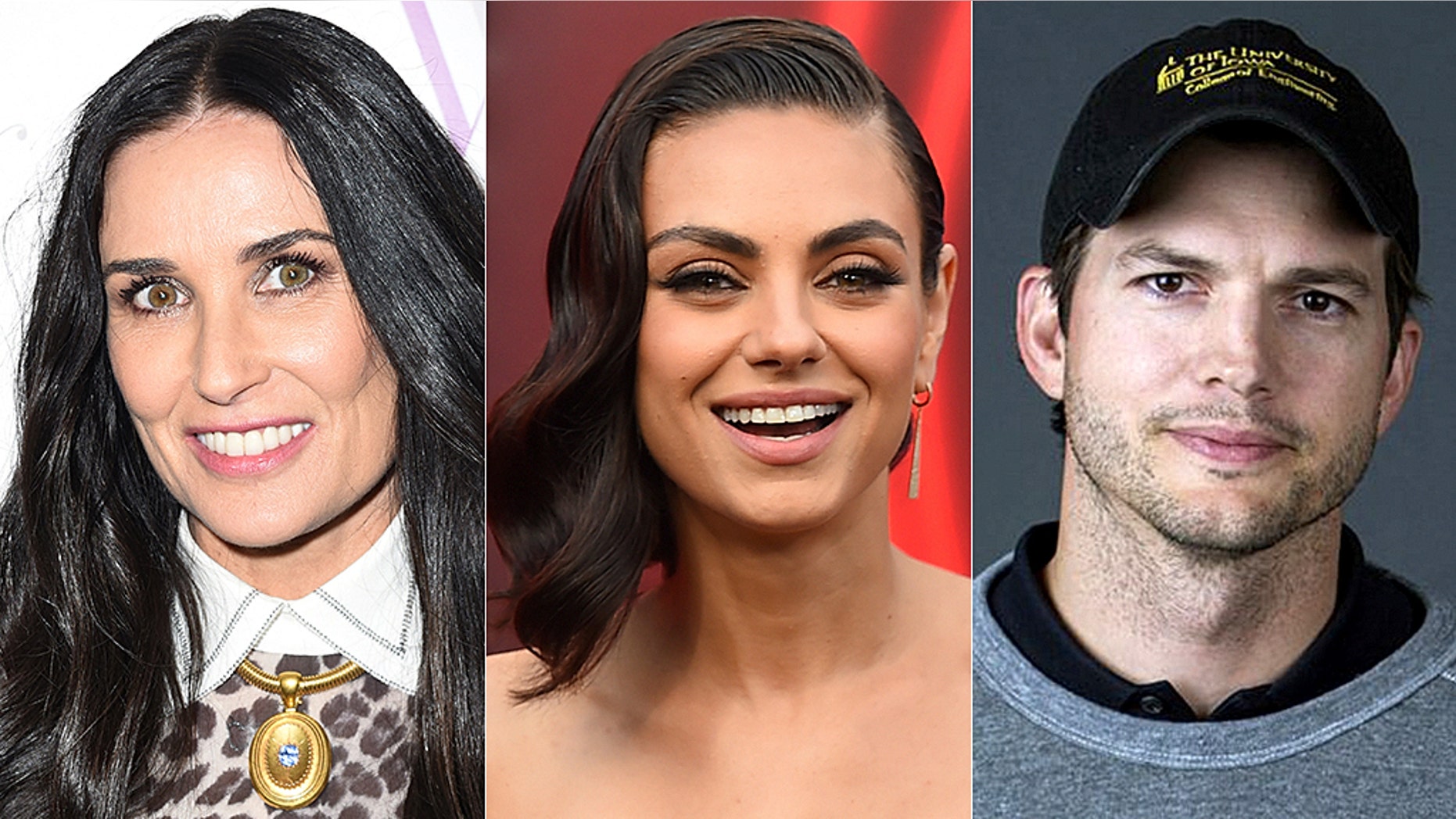 Like their respectively memorable characters in 2011 rom-coms "No Strings Attached" and "Friends with Benefits," Mila Kunis' romance with Ashton Kutcher started casually.
Kunis, 34, opened up on her relationship with her "That '70s Show" co-star Kutcher on Marc Maron's "WTF" podcast Monday, starting with her familiarity with Kutcher's first marriage to actress Demi Moore.
"They had, like, a normal, real relationship," the "Spy Who Dumped Me" star she told Maron. "They had three kids they were raising. It was, like, a normal life."
In "That '70s Show," their characters shared an on-and-off romantic relationship. Nothing came of it in reality as Kutcher wed actress Demi Moore near the show's final season.
Kutcher and Moore split in 2011 and Kunis' romantic interest began soon after.
"I was looking around, and there was a really beautiful man from the back," she said of the time she saw him at a 2012 awards show. "I was literally like, 'Oh, he's kinda hot.'  And then he turned around, and I was like, 'Oh, my God, it's Kutch.' I thought it was the weirdest thing that I was checking this guy out, and it was someone that I had known forever."
Characteristically, it all began with no strings attached, she said.
"We lived our movies out, where we were like, 'Let's just hook up. Let's have fun. We're both single. We both trust each other. Everything's great.' None of us wanted tension," Kunis told Maron.
Kunis could only bear their friends with benefits relationship for only so long, however.
"We hooked up for three months. And just like our movies, one of us caught feelings."
Kunis' reaction when Kutcher told her about someone he was dating was the tell-tale sign she wanted them to be something more she said.
"I felt like I got punched in the gut, literally overnight," Kunis said. "I was like … 'Oh, my God. I love this man, and I have to walk away because this is not the agreement that we had. And so I'm going to speak up.'"
As we now know, Kutcher felt the same way; he asked her to move in the next day, Kunis said.
It has been all uphill from there.
The couple welcomed their daughter Wyatt in October 2014, got married in July 2015 and welcomed son Dimitri in November 2016.