Michelle Wolf called Eric Trump 'an abortion' in deleted tweet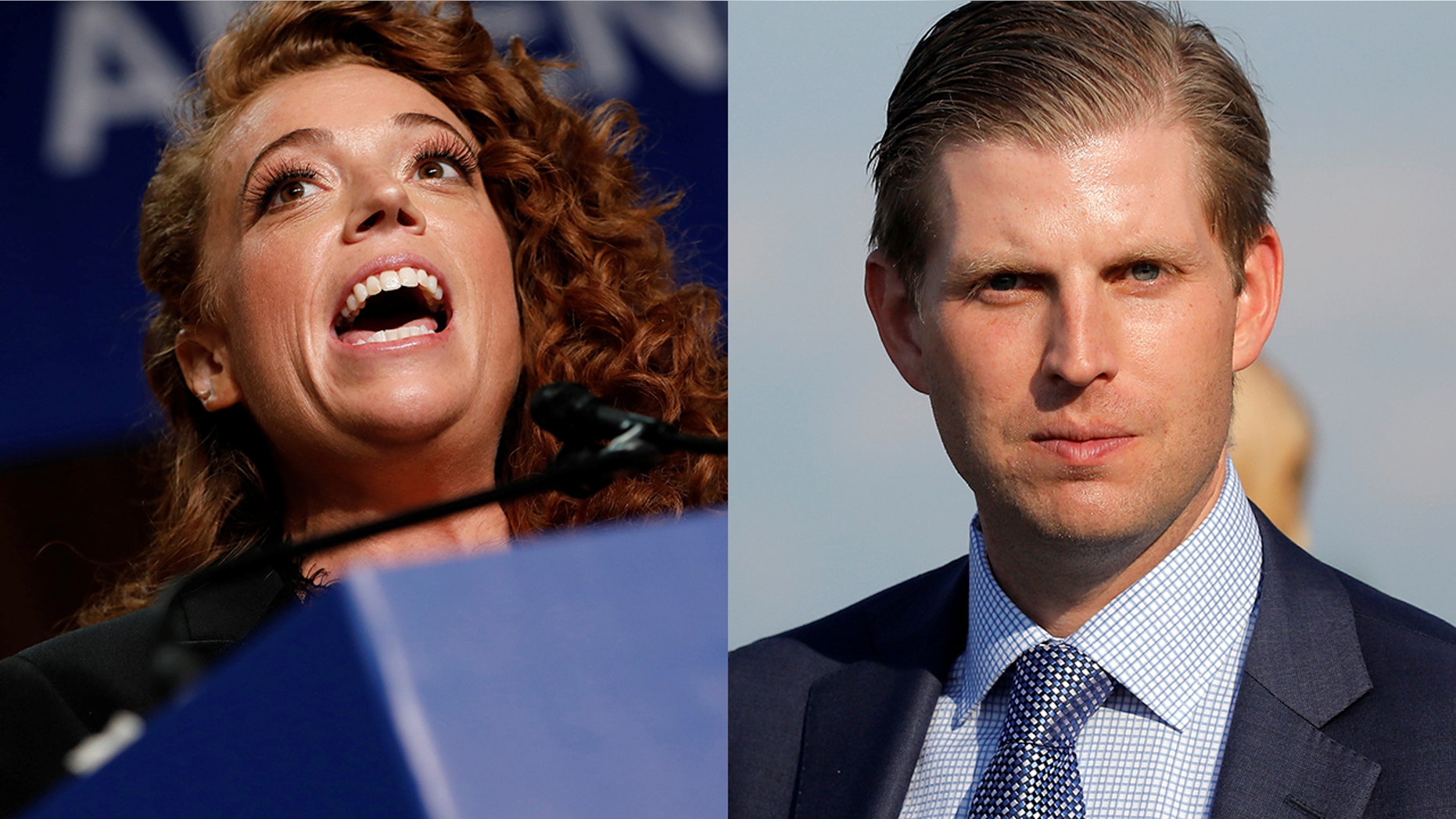 Controversial comedian Michelle Wolf has found herself in more trouble after old tweets revealing that she once called Eric Trump "an abortion" and referred to Serena Williams as a man have come to light.
The series of deleted tweets belonging to Wolf resurfaced just days after Wolf delivered her controversial monologue at the White House Correspondents' Dinner on Saturday.
According to the Daily Mail, Wolf deleted thousands of tweets from her account. In June 2017, she had more than 20,000 tweets, but now, after the big gig, her account currently shows fewer than 400.
"I can't believe trump is pro-life. I'm pretty positive that eric is an abortion," Wolf tweeted, according to the Daily Mail. Another tweet read, "I think trump is just mad at nature because it made eric."
"LeBron James was named Sports Illustrated Man of the Year. Sorry Serena, so close," she also reportedly previously tweeted.
In other tweets that have since been removed from Wolf's account, she joked about who would win a wrestling match between Madonna and Serena Williams.
"If Serena Williams and Madonna had an arm wrestling match, no one would win, and they'd both walk away with raging boners," she reportedly wrote.
A rep for Wolf did not immediately return Fox News' request for comment.
The tweets disappeared as Wolf gained media attention for her monologue at the White House Correspondents' Dinner on Saturday.
Wolf was heavily criticized for her comedy routine which some found vulgar, especially in regards to White House Press Secretary Sarah Sanders whom the "Daily Show" contributor skewered at the event.