Michelle Williams reveals she secretly married indie musician Phil Elverum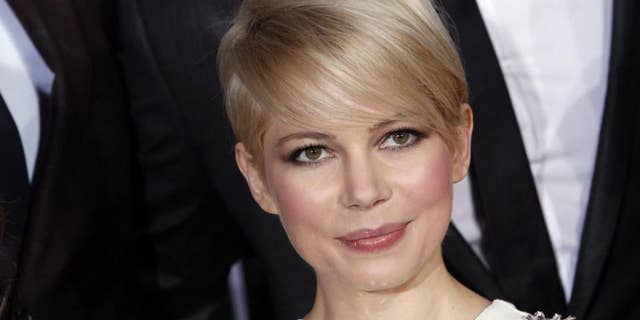 Surprise, Michelle Williams is married.
In a just-released Vanity Fair profile, the actress, 37, revealed that she secretly wed indie rocker Phil Elverum earlier this month in a small ceremony in the Adirondacks in front of a handful of friends and family members.
"Obviously I've never once in my life talked about a relationship," she told the magazine, "but Phil isn't anyone else. And that's worth something. Ultimately the way he loves me is the way I want to live my life on the whole. I work to be free inside of the moment. I parent to let Matilda feel free to be herself, and I am finally loved by someone who makes me feel free."
The shock reveal comes a little over a half year after the actress was reported to be engaged to financier Andrew Youmans.
This is Williams' first marriage. She has a 12-year-old daughter, Matilda, from her relationship with the late actor Heath Ledger, who she was with from 2003 to 2007.
Like the actress, the 40-year-old Elverum, who primarily records under the name Mount Eerie, knows what its like to have to raise a child after losing your partner. In 2016, his first wife, artist and musician Geneviève Castrée, died of pancreatic cancer, a year after giving birth to the couple's daughter.
This article originally appeared in Page Six.