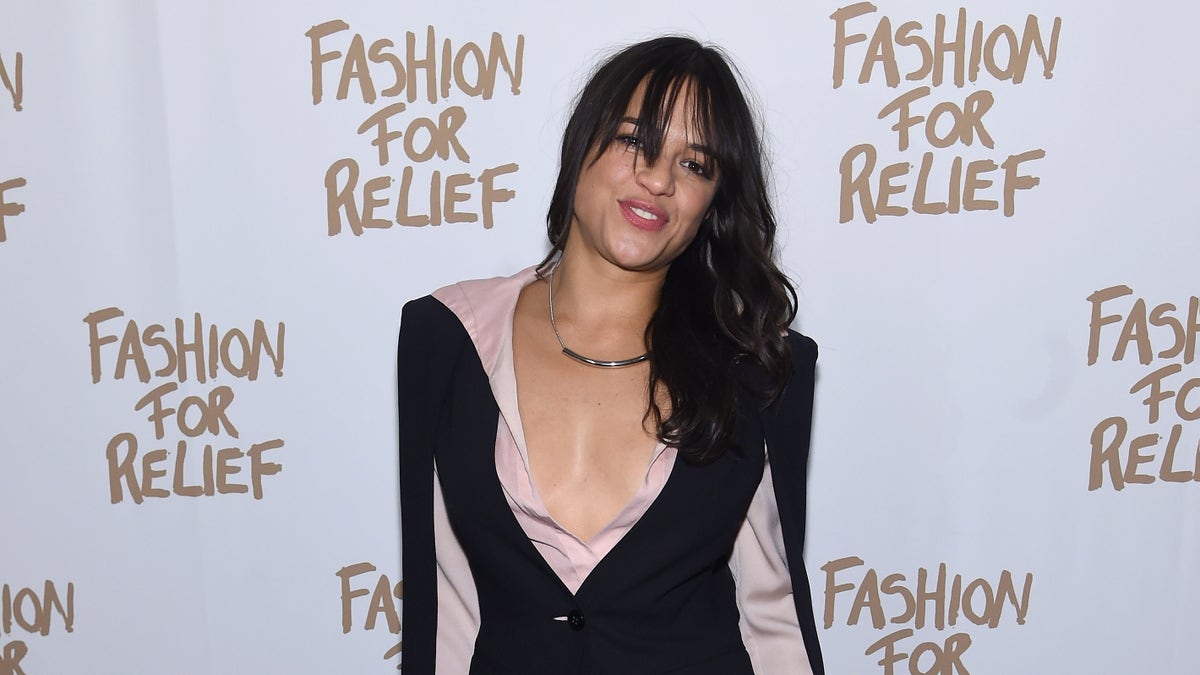 Michelle Rodriguez is backtracking after making controversial comments about minority actors and Hollywood.
On Friday the "Furious 7" actress told TMZ that minority actors deserve their own characters instead of rebooting white characters.
"Because of this whole 'minorities in Hollywood' thing … it's so stupid," the 36-year-old actress, whose mother is Dominican and father Puerto Rican, told the cameras. "Stop stealing all the white people's superheroes. Make up your own."
Rodriguez also said the rumor that she may appear in Warner Bros.' new "Green Lantern" film slated for a 2020 release was "the dumbest thing I've ever heard."
Fewer than 24 hours after making those off-the-cuff remarks, Rodriguez apologized, saying she stuck her foot in her mouth, again.
In a three-minute video posted on Facebook, the "Avatar" actress said she has a 'tendency to speak without a filter' and her remarks were taken out of context.
"I think there are many cultures in Hollywood that are not white and that can come up with their own mythology," Rodriguez said. "It doesn't matter what culture you come from. I'm just saying that instead of trying to turn a girl character into a guy or instead of trying to turn a white character into a black character or a Latin character, I think that people should stop being lazy and people should actually make an effort in Hollywood to develop their own mythology."
She continued: "It's not about taking 'Catwoman' or 'Superman' or 'Green Lantern' or whatever these characters are and trying to make them fit to whatever cultural background you are. It should be more creative than that and I think people need to stop being lazy and that's what I meant by my comment."
She urged people to "stop trying to take what's already there and try to fit a culture into it."
"I think it's time to write our own mythology and our own story," Rodriguez said.
The topic of diversity – or the lack of it – in Hollywood has been a hot-topic issue most recently, especially after this year's Academy Award nominees was comprised of only white actors.