Michael Vick finds new way to earn extra cash after 'Atlanta' cameo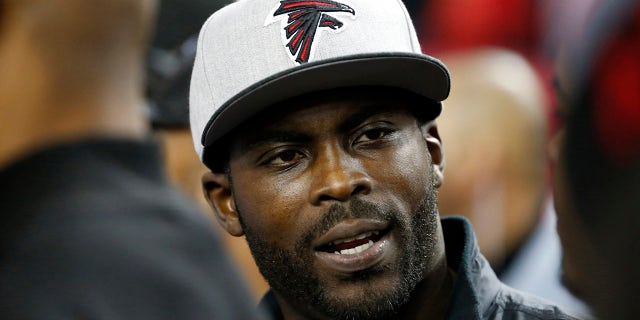 An appearance on FX's hit show "Atlanta" has given former NFL superstar Michael Vick a new way of earning some cash.
Vick briefly appeared on the third episode of the season and was seen racing random people at a strip club's parking lot. Donald Glover's character Earn challenged Vick to a race and lost by a longshot.
The former Atlanta Falcons star told Bleacher Report on Thursday that his cameo appearance has led to a bevy of challenges in parking lots of different clubs.
"After seeing that, I've gotten a lot of requests to come out and race guys outside of the club," he said. "Whether it's a strip club or a regular club, I might make that my side hustle, man. Maybe two weekends out of the month, I'll go ahead and make me some money."
Vick told Bleacher Report that he initially didn't want to be on the show, but he changed his mind when he found out it was Glover's show.
"Sometimes for people, whenever you're doing something new or going to different places and experiencing different things, if it's outside of your normal routine, you don't want to step out there," he said. "But that was one where I found out it was Donald Glover, and it was one of the hottest shows on TV. I'm like, 'It's Atlanta. I have to do it.' So I did it."
"Whether it's a strip club or a regular club, I might make that my side hustle, man."
Vick played 13 years in the NFL– most notably for the Falcons. His time with the team came to an end after the 2006 season when he was sentenced to two years in prison for his role in a dogfighting ring.
In 2017 Falcons owner Arthur Blank invited him back to the team to be honored with other Falcons greats, according to USA Today.