Michael Strahan's 'GMA' arrival forcing big changes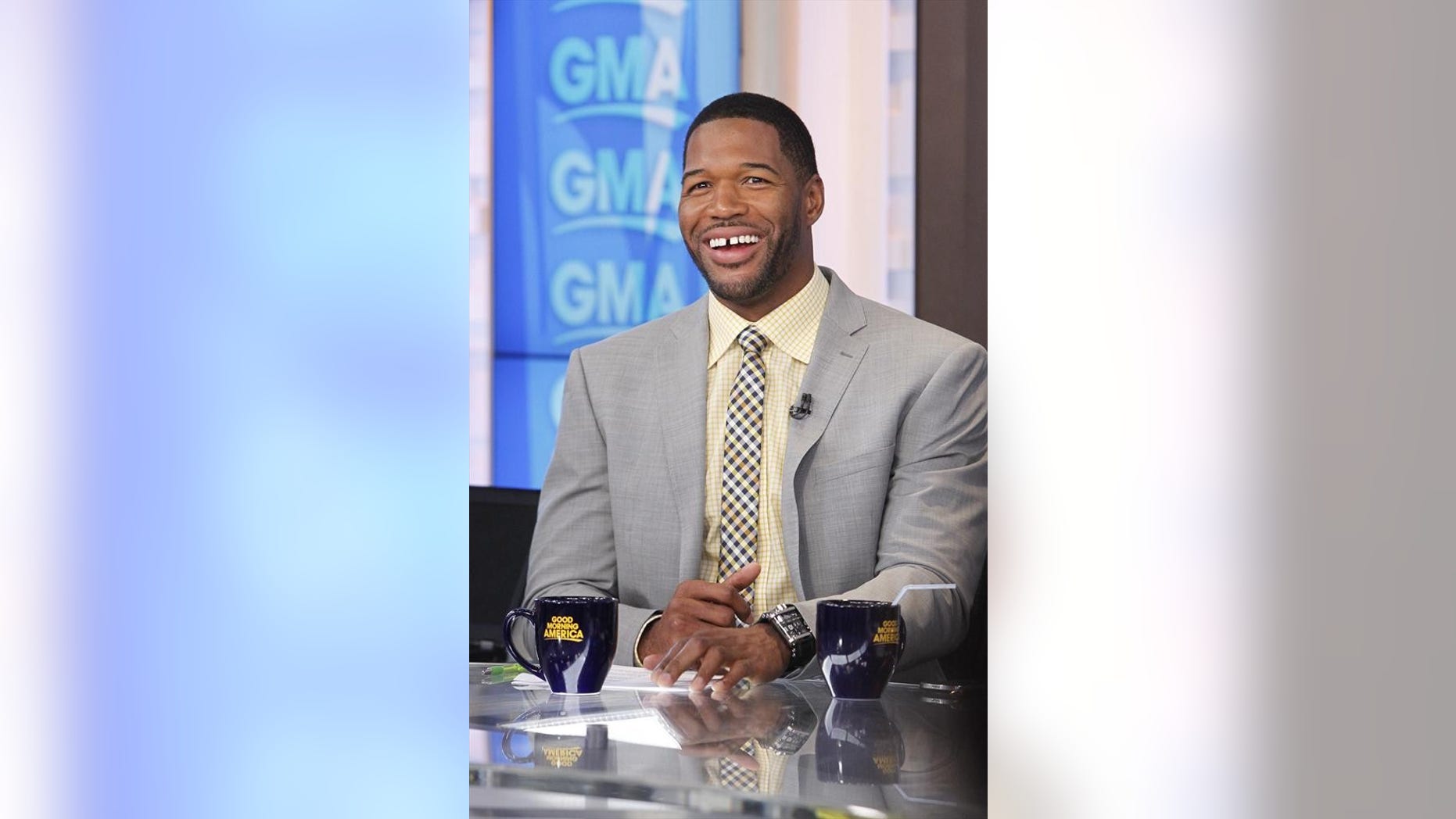 There are big talent changes ahead at "Good Morning America" after the upcoming full-time arrival of Michael Strahan, TV insiders tell Page Six.
We're told Strahan's hiring will tip the balance on the show, and others will have to make way for him. Sources say Lara Spencer could soon be out, while George Stephanopoulos will focus more on politics as Strahan slides into a lead anchor role. The move is the latest salvo in the morning ratings war with NBC rival "Today."
ABC bosses strongly deny there are big cast moves afoot, but given the debacle of Strahan's leaving "Live With Kelly," they don't have the best track record about being upfront with their talent plans.
"There are big changes coming to 'GMA,' " an insider said. "Lara could be out, and George will be seen less at the main anchor desk with Robin Roberts. Instead, Michael will be appearing more while George focuses on politics and hard news." Strahan joins full time in September.
A different source added, "Lara could be out. Amy Robach is safe. Michael doesn't want to do news — he's not going to cover Libya or Brexit. Amy does the news well, and they need a newscaster. But Lara does human interest stories and entertainment, like Britney Spears or 'a cat in a tree' and 'my favorite pickle!' Michael wants to do all that. He does not want to do gun violence."
This month, Spencer signed a production deal with Leftfield Entertainment to create and produce projects. She created HGTV show "Flea Market Flip," heading into its seventh season, and produced the network's "I Brake for Yard Sales."
The source said, "Lara knows she's out. She has 'Flea Market Flip' — and she's going to go back to that world. She knows her time is up. Michael's the star."
"GMA" spokeswoman Heather Riley insisted that Strahan isn't being groomed for Stephanopoulos' seat. She said, "There is no truth to this. Of course George will be focused on politics, and no one is being groomed to take his place. Lara isn't going anywhere, and Amy will have the same important role on the show as she has for the past three years."
This article originally appeared in the New York Post's Page Six.