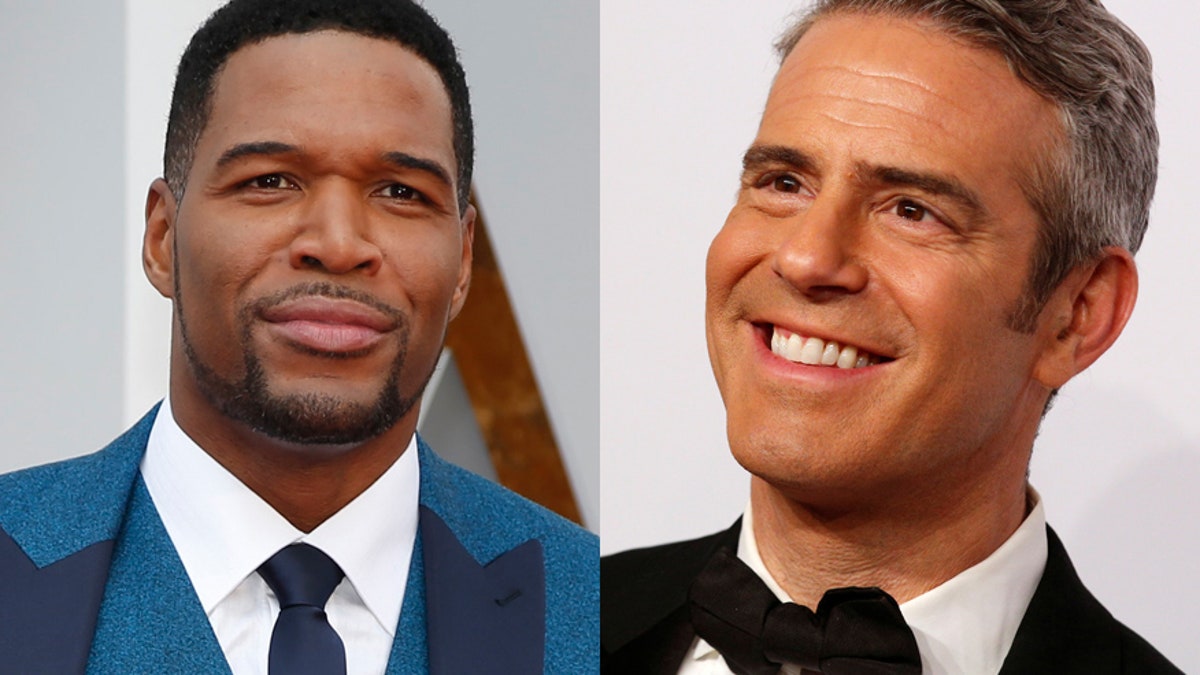 Michael Strahan sounded pretty peeved when Andy Cohen dished out his opinion on the "Live" exit drama.
"He said it hurt his feelings," Cohen writes in his new book, "Superficial: More Adventures from the Andy Cohen Diaries."
In April, Strahan announced that he was leaving the ABC show after four years, blindsiding longtime host Kelly Ripa, who had not been given a heads-up about his departure. In a subsequent chat on his SiriusXM show, Cohen — a close pal of Ripa's — said he didn't understand how Strahan could "leave the greatest job in TV to be one of five people" on "Good Morning America." "It's a job you take and you take it for life," noted Cohen, defending Ripa.
In May, the gents ran into each other at the Met Gala, where the former NFL star wasn't shy about confronting Cohen.
"Going into dinner I walked right into Michael Strahan, who said he can't believe I did him that way, that he was so surprised I joined the pileup," Cohen writes. "… I said, 'Dude, I really like you and I wasn't going in on you.'"
Cohen says that after talking things through, he and Strahan eventually "hugged it out" that night.
Cohen also writes of the "Live" situation, "ABC mishandled [Ripa] in a pretty epic way … they seriously f–ked with her."
Strahan said in a recent interview that he and Ripa are no longer friends.
Strahan's rep didn't immediately respond to a request for comment.