Michael Moore is most well-known filmmaker in Iran, director claims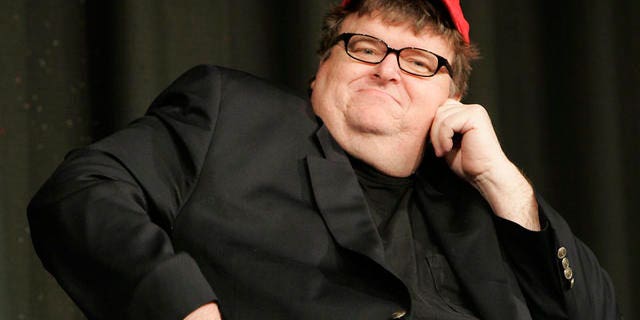 Michael Moore is the most famous filmmaker in Iran, according to one of that nation's most acclaimed directors.
At a screening of Asghar Farhadi's critically lauded "A Separation" at Sony's screening room in New York, the Iranian director spotted the "Fahrenheit 9/11" filmmaker in the audience.
Farhadi quipped, "Michael Moore is the most famous director in Iran," and said everyone knows his movies because they are shown on national TV there.
"[Farhadi] then joked how difficult it was for his own films to be seen in Iran," a source said.
Farhadi has been the toast of New York this week, winning Best Foreign Film awards from the New York Film Critics Circle and National Board of Review.
Moore did not respond to a request for comment.