Michael Jackson's alleged lover asks for custody of his kids, claims she's their real mother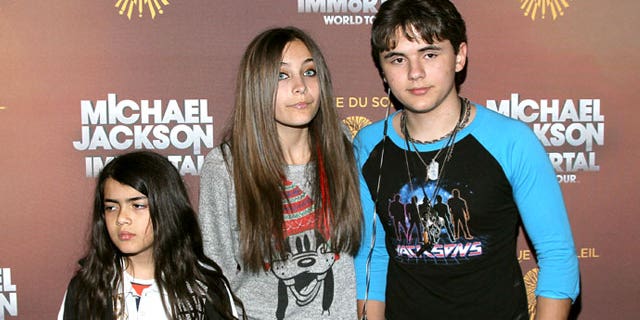 Christine Leroux, a woman who claims to be a former lover of Michael Jackson, has filed a petition for appointment of guardianship of Prince, Paris and Blanket on the grounds that she is the real mother of Jackson's three children.
Pics: Jackson Kids Have Family Fun at Legoland
In the paperwork filed September 4, Leroux, acting as her own lawyer, claims her relationship began with Jackson when the two purportedly met in elementary school as children, and continued into adulthood when the two allegedly became intimate.
"Michael used my eggs to create Paris, Prince and Blanket with the surrogate mothers he chose," she claims in her affidavit. "I named Paris myself and 'Blanket' was my idea for a good nickname for my youngest son."
Related: Paris Jackson defends grandmother against rumors
Maintaining that she fears for the safety and well-being of her children under Katherine Jackson or Debbie Rowe's care, especially after Paris' recent suicide attempt, Leroux is asking that they be handed over to her so that she can "establish a relationship," "monitor their religious and academic education" as well as practice her own disciplinary techniques.
In her legal papers, Leroux also writes that she is open to both DNA and lie-detector testing to substantiate her claims.