Michael Caine not amused by Amy Schumer's raunchy speech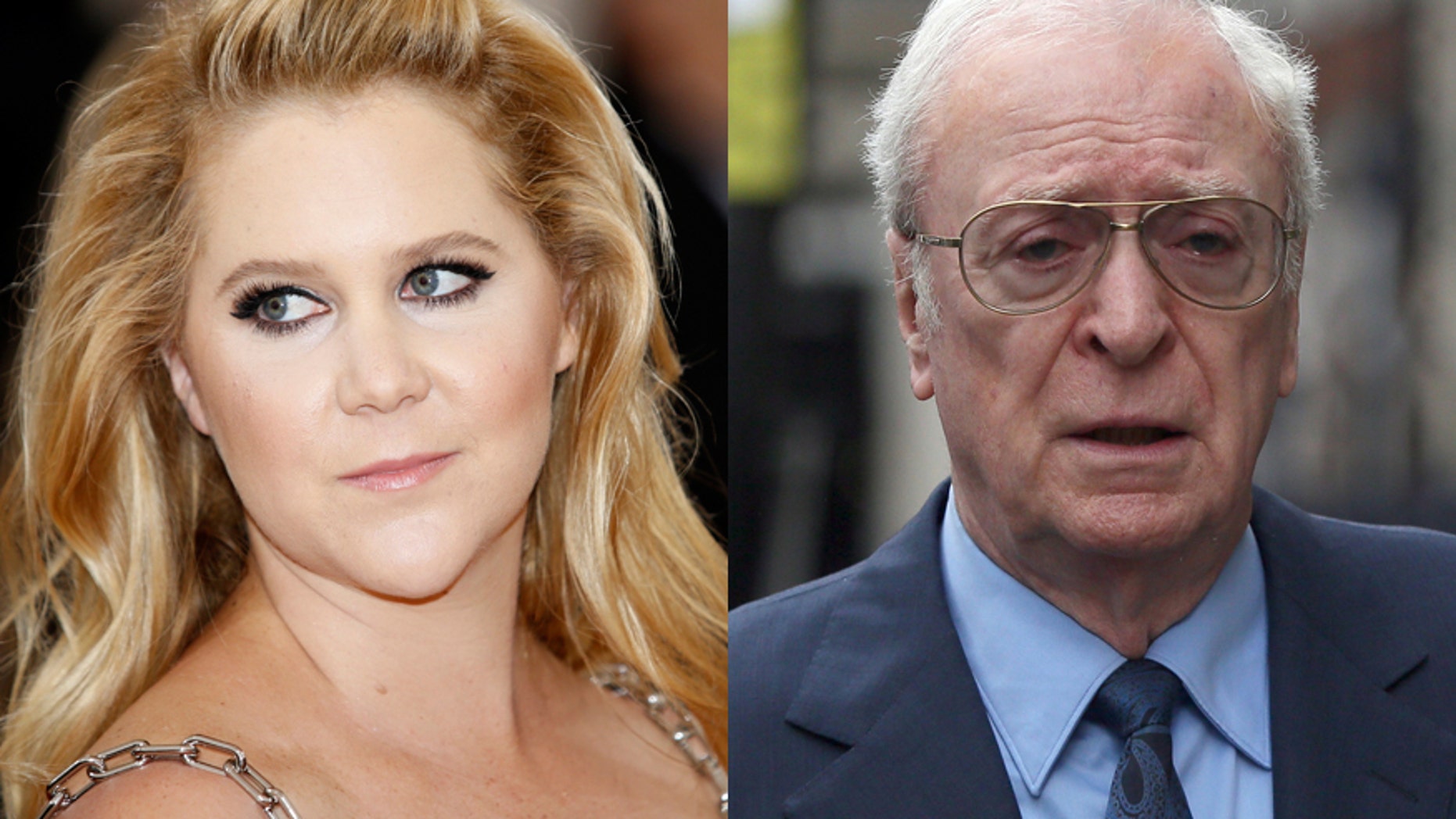 Amy Schumer accepted a gong at the GQ Men of the Year Awards last night, and delivered a raucously filthy acceptance speech that left at least one famous audience member unimpressed.
Taking to the stage to accept the Best Woman award from Florence and the Machine frontwoman Florence Welch, Schumer started off with a few PG-rated jokes, riffing about how GQ was "finally" giving the male half of the population its moment to shine.
Watch Amy Schumer spectacularly shut down sexist heckler
As her six-minute speech went on, the jokes started to get more blue — with a sly grin, she recounted a recent chat show appearance alongside adventurer Bear Grylls "where I found out that Bear will eat literally anything."
Then, a sudden sharp turn. Schumer told the room that they'd hear a lot of lies from men during the awards, but that what she was about to say was 100 percent true: That veteran "Star Trek" actor Patrick Stewart — himself in attendance — had performed a certain sex act on her "more times than even he remembers."
It was an incredibly graphic non-sequiter, and while many in the audience laughed, it seemed one member didn't see the funny side: 83-year-old Sir Michael Caine.
"Michael Caine, don't look away. Look at me. Sir? Sir? Please make eye contact with me," Schumer demanded.
"I'm never going to be invited back here, so let's just embrace this moment."
Watch Schumer's full speech here — but be warned, it's definitely not safe for work (or just about anywhere).