Meredith Vieira: Why I stayed in an abusive relationship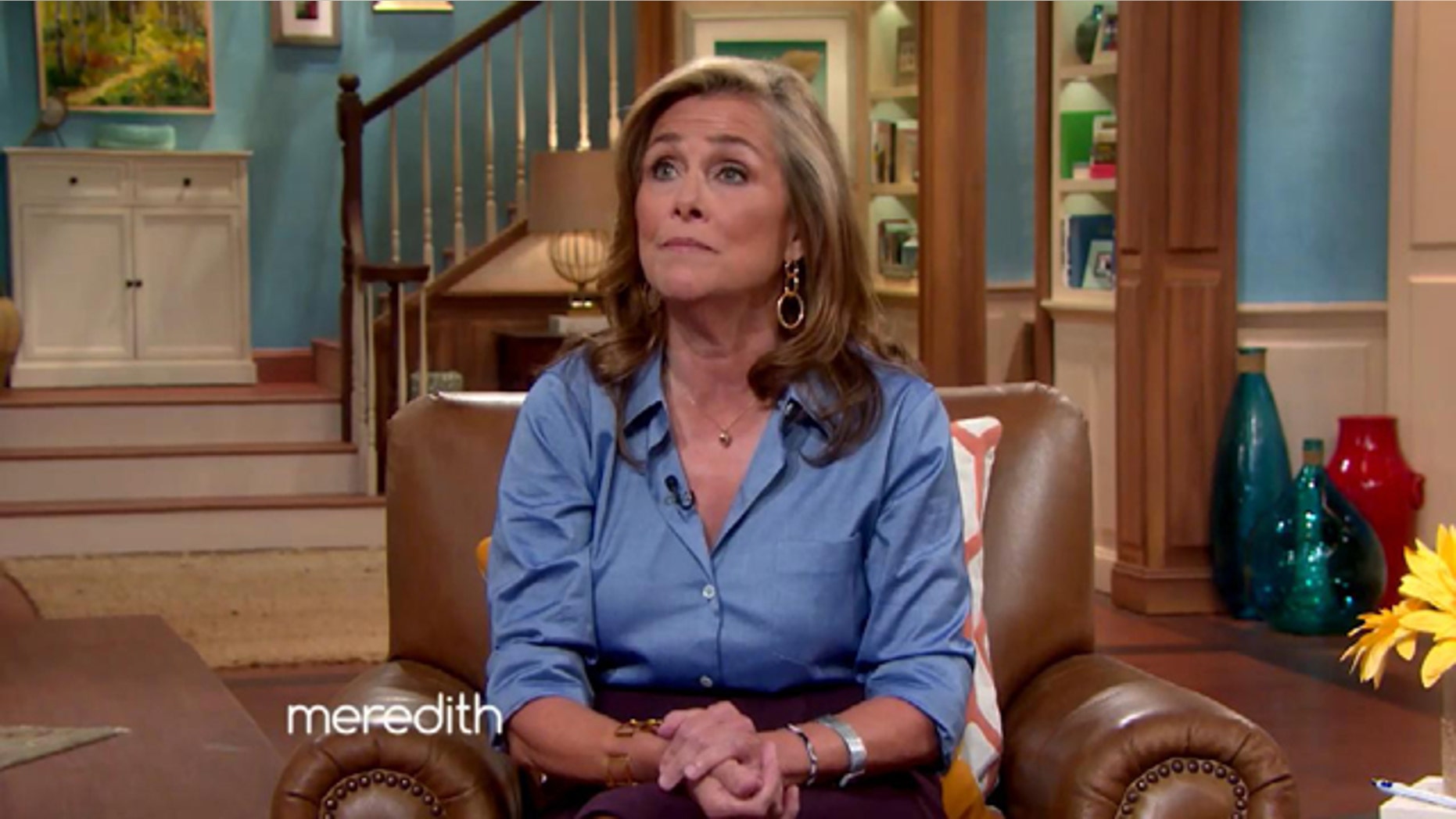 Meredith Vieira, 60, is using her talk show as a platform to speak about an issue that is close to home.
Following the release of a video that showed football player Ray Rice punching his wife, Vieira opted to speak out about how she is a survivor of domestic violence.
A clip of the episode, which will air Wednesday, has been circulating online.
NEWS: Ray Rice Plans to Appeal His Suspension 
She told viewers a man she loved who threatened to ruin her career and pushed her, grabbed her and abused her.
She describes in detail, "…he threw me into a shower, naked with scalding water and then he threw me outside into the hallway, we lived in an apartment building and I hid in the stairwell for two hours until he came again crying, 'I promise I won't do this again.' I continued to stay in that relationship until I was offered a job in another state and that's where I felt I had the ability to get away."
She elaborated, "I had a job at the time and I kept in this relationship and I've done a lot of thinking about why and I think part of it was fear. I was scared of him."
Vieira added that this issue is more than just one with the NFL, and women need to "just let somebody know" if they're in an abusive relationship.
"It's an issue with all of our lives and until we take it seriously more and more women are going to get abused."
NEWS: Meredith Vieira Returns to TV
"The Meredith Vieira Show" debuted on September 8.