Melissa Joan Hart has a serious makeup malfunction, dashes off of red carpet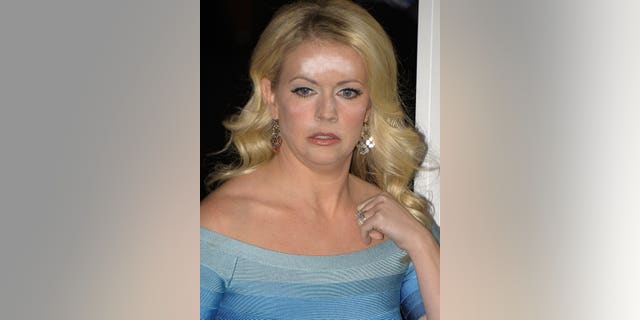 Oh no! After arriving in style, sporting a sexy, icy blue bandage dress, and with her hubby and three sons in tow, Melissa Joan Hart apparently had no idea she was in the midst of a major makeup mishap at the "Frozen" premiere.
It was only after hundreds of pics were snapped, that the blonde actress realized she had white "translucent" powder smeared across her forehead and all over her mouth and nose! It seems her makeup artist took the translucent powder too literally and totally over did it.
To make matters worse, Melissa was beyond horrified and looked frozen upon hearing the news. Unable to make a graceful recovery, she made a mad dash off the red carpet.
Melissa looked amazing otherwise — other than the powder fail, she looked like a super hot mom. With her hair neatly curled into place and her piercing blue eyes heavily rimmed in black liner, it was clear that her stylists were way too distracted to even notice her serious makeup mishap.
Click here for more photos from the Hollywood Life.