Melania Trump says her 'p---y-bow' shirt at the debate was 'unintentional'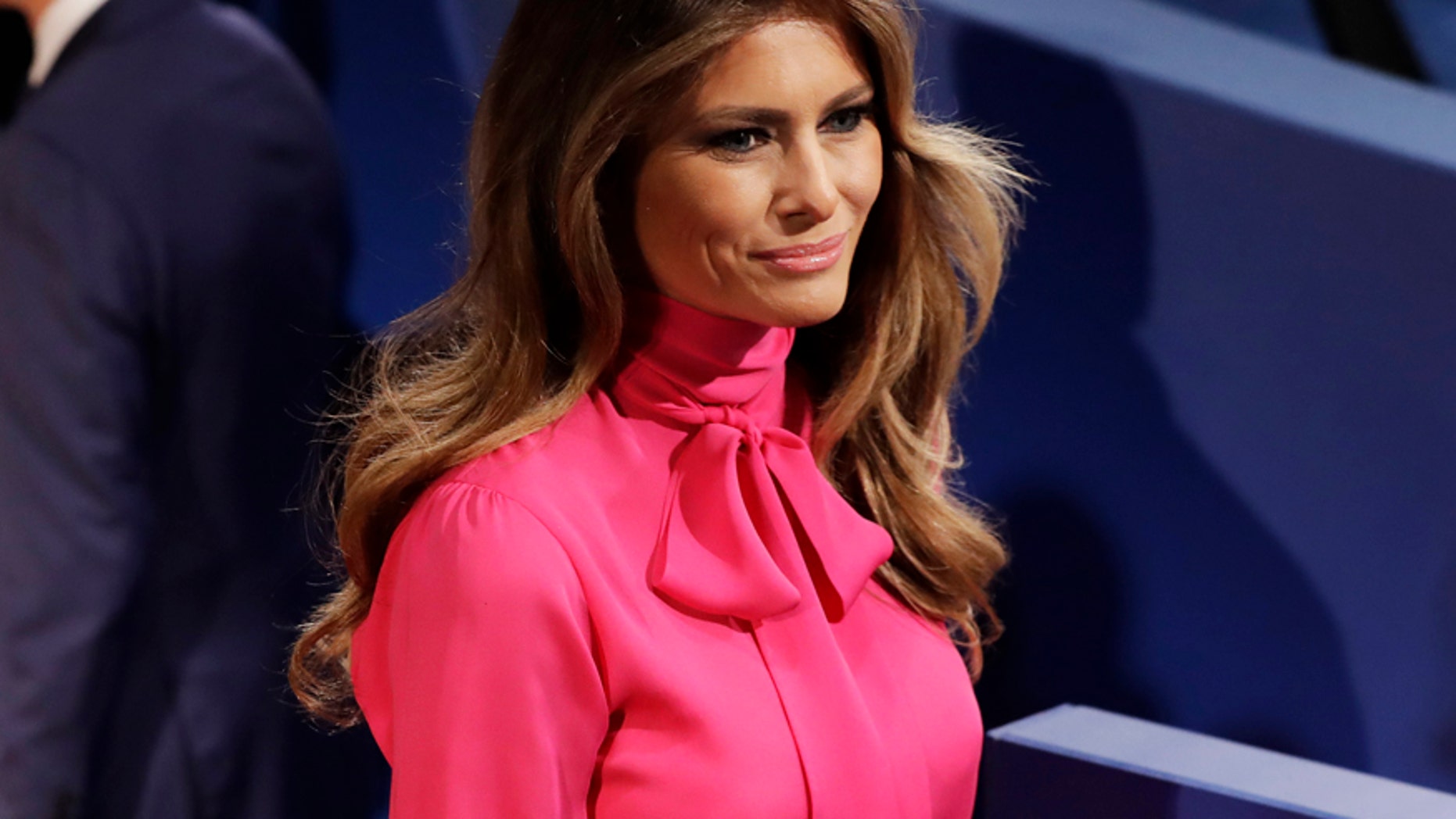 Melania Trump's blouse at last night's presidential debate caused quite a stir on social media.
The wife of Donald Trump donned a hot pink $1,100 Gucci "p---y-bow" shirt.
The term "p---y-bow" refers to a style of women's shirts that resemble the bow that used to be worn around cat's necks.
A rep for the 46-year-old told a CBS News reporter the style choice "was not intentional." However, many debate viewers found the timing fishy considering the newly released tapes where Donald Trump making lewd remarks about women using the same word.
With the recent Donald controversy, I find it a little ironic that Melania Trump wore the Gucci "p---y-bow" shirt to the #Debate," one user tweeted.
Someone else wrote, "This kind of blouse has been called a "p---y bow" since the 1940s. Intentional choice or passive-aggressive stylist?"
"First class trolling...Melania Trump really wore a 'p---y-bow' shirt to the debate."