Meghan Markle's royal wedding makeup artist says Prince Harry thanked him 'for making her look like herself'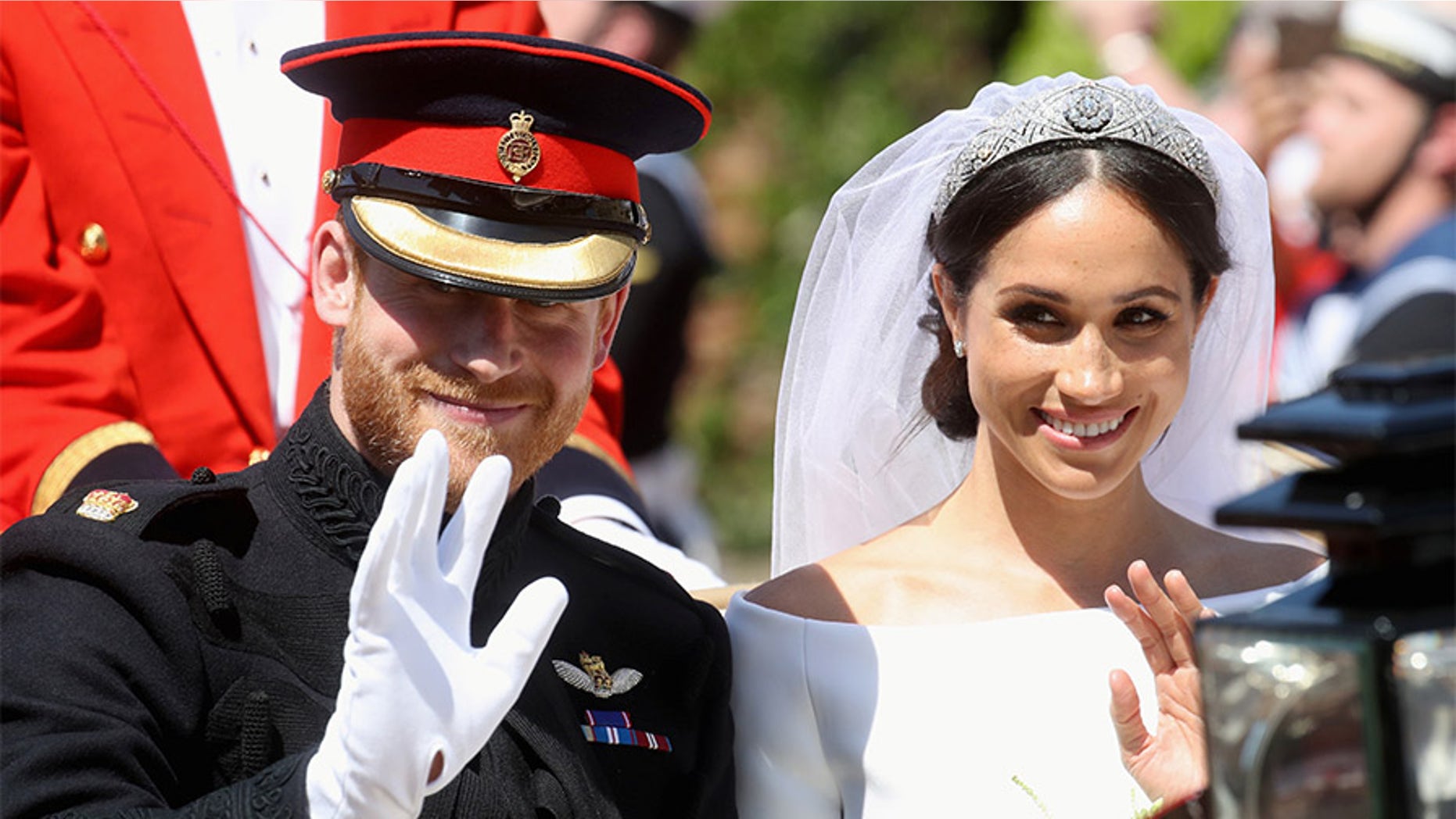 The makeup artist behind Meghan Markle's royal wedding look says Prince Harry voiced his appreciation after the ceremony.
Daniel Martin worked on the former "Suits" actress ahead of the couple's May 19 nuptials in Windsor, England.
"I know exactly what she does and doesn't like," he told InStyle this week. "After the ceremony Harry kept saying thank you. He was thanking me for making her look like herself."
He stressed the importance of looking like the best version of oneself, especially on such an important day.
"The last thing you want [is] to look at your wedding pictures and go, 'Remember when highlighting was the rage?'" Martin said. "At the end of the day, you want to look like your best self."
Days after the famous wedding, the makeup artist commented on Markle's wedding gown, which he called "structural, yet feminine."
MEGHAN MARKLE 'POLITELY' TURNS DOWN EMMY INVITATION: REPORT
"The linear line through the boat neck created a framing of her face from her collar bone up," he told ELLE. "If Meghan had much more makeup on, her face would have been the focus and not the gracefulness of her dress."
Martin added, "It would have been distracting, and that's what you don't want when the dress is the main attraction. Makeup should be the finishing touch to the dress, never the other way around...especially on your wedding day!"
MEGHAN MARKLE'S HALF-SISTER SAYS 'NO MEETING PLANNED' BETWEEN DUCHESS AND THOMAS MARKLE DESPITE REPORTS
Markle and Prince Harry wed at St. George's Chapel in front of 600 guests, including A-listers like George and Amal Clooney, Oprah and David and Victoria Beckham.
Elton John performed at their lunchtime reception for the star-studded crowd. The pair later had a private evening reception with 200 guests.
Fox News' Leora Arnowitz contributed to this report.