Meghan Markle would have avoided public scandal with Princess Diana's help, says former aide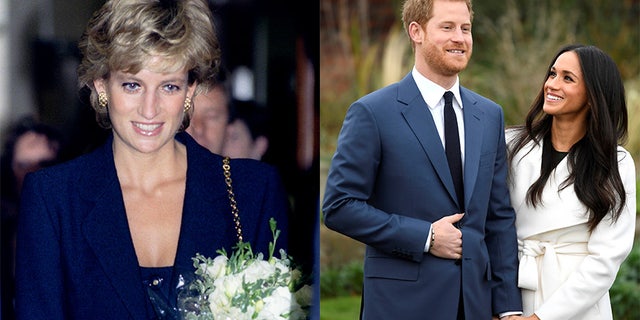 He is the man who stood by Princess Diana's side as she left the shackles of her broken marriage to become a global icon.
And as the royal wedding threatens to turn into somewhat of a royal farce, Patrick Jephson says Diana would have helped avoid the scandal over Meghan Markle's dad — adding the American actress and Prince Harry still have much to learn about facing both public and palace life as a couple.
Jephson served as Diana's equerry and private secretary for eight years and has fascinating insight into how royalty operates, including attempts to re-write the late princess's life story — and tarnish her as "nuts."
After watching Diana's struggles first hand, Jephson told Page Six Meghan should already have the skills and strength to withstand public life — and take tips from the Duchess of Cambridge — saying, "It bears repeating that Meghan is the age that Diana was when she died."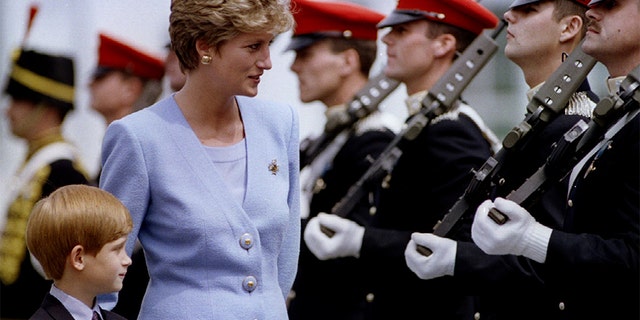 "When you're 36, with one marriage and numerous romances behind you, you're not a beginner, you don't have many excuses left. Therefore, the amount of latitude that the British public will give Meghan and to an extent, Harry, does have its limits."
He added: "Harry and Meghan now hold their own future happiness in their own hands. They will encounter many media irritations and it will be up to them whether they fulfill the enormous potential for themselves and their children, they cannot blame anybody else."
Meghan now faces the prospect of walking down the aisle at St George's Chapel in Windsor on Saturday without her father, Thomas Markle, who Tuesday said he would miss the wedding in order to undergo a heart operation.
The news came days after Thomas confessed to teaming up with a paparazzo to stage photos of himself in his hometown of Rosario, Mexico.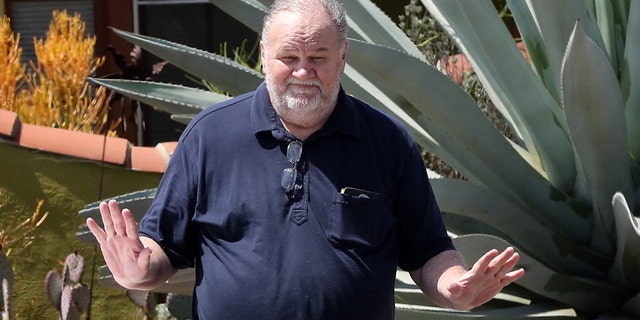 However, Jephson said Princess Diana would have been understanding — and may even have prevented the situation in the first — adding: "The first thing you need to know is that she was fabulously approachable, warm and emotionally empathetic. And she recognized those strengths only work if you also learn the practical skills to be a perfect, professional princess."
"She worked very hard at that. Not least because of her own lineage, which was way more aristocratic than the Windsors. She had a sixth sense about how to make royalty approachable."
"The only thing [Diana] would be concerned with is that Meghan should help Harry carry the burden of public life, help him to be happy and offer unfailing encouragement, support and advice — and know how to take a joke!"
Jephson warned that Meghan should remember her role is most definitely not political and should take notice of her future sister-in-law, Catherine, the Duchess of Cambridge's behavior.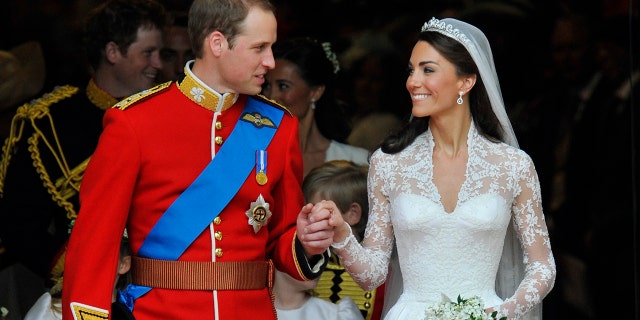 "This is a long game," he stressed. "The royal family are not politicians, they should not be competing for popularity and I do hope Meghan takes an example from Catherine, who very much to her credit said 'I'm going to learn the ropes' when she married William. She has to remember her duty to the monarchy always comes first."
Jephson, whose new book, "The Meghan Factor" is out now, said: "Her background commands immense respect, for what she has achieved in her professional life and her philanthropic efforts, qualities that Harry has recognized uniquely qualifies her for this new role."
"But it must be said that the two great pillars of her life so far, her celebrity and her political advocacy — she was an unabashed Hillary Clinton supporter — are the two things that are going to have to change most in her life."
"Celebrity is not the same as royalty and a princess's podium is not a political bully pulpit. Meghan says she wants to hit the ground running, which is very commendable, but I'm sure anyone experienced and wise recognizes you can't run without knowing the direction you're running in."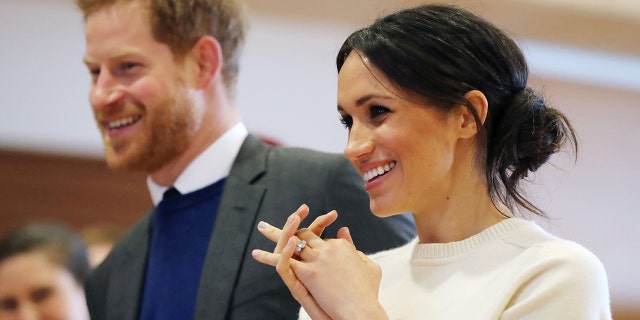 "I would offer a word of extra caution. It's one thing as a TV actress to feel you have a constituency to address, but as a British princess, involving yourself in public policy is fraught with danger."
"It's very fashionable in some American circles to talk about Time's Up and #MeToo, but the perspective from the UK, which has had a female head of state for more than 60 years and two female Prime Ministers, is probably different. Meghan needs to learn the instincts that will enable her to navigate the unwritten British constitution. She's now in Britain's national shop window."
He paints a picture of a web of royal courts within the royal family — with their future sovereign, Prince Charles, and heir, Prince William, facing a difficult relationship due to their unique positions.
But Jephson is pleased that Prince William and Harry and their respective partners are working hard to honor their mother's reputation.
"It continues to this day, a sustained and very systematic bid to write Diana out of the royal story, and to portray her as inadequate, incompetent and unsuited to the task of princess, let alone Queen."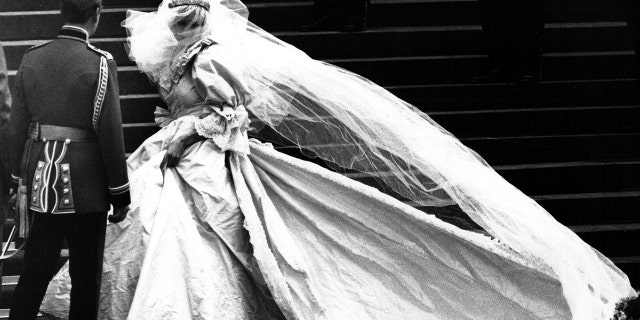 "This is a campaign William and Harry are well aware of and to their great credit, they are taking steps to restore their mother to the position of respect that she earned."
"There are people aligned with the monarchy, who if they wish to stay in the new King's good books, will subscribe to the line that comes from his office."
Jephson claimed, "They dubbed Diana nuts so people would feel better about Camilla. As newcomers quickly learn, there's a strong royal instinct to control people and perceptions as much as they can."
With the Duke and Duchess of Cambridge and Prince Harry teaming up on their royal foundation, and Meghan set to join them after her marriage, he added: "I hope they learn from Diana, really learn from her, rather than just invoke her name."
"They are four people combining their strengths, potentially it's a royal humanitarian vehicle of extraordinary horsepower, but it does come with some constitutional risks. After all, William and Catherine will be King and Queen, and Harry is now sixth in line to the throne."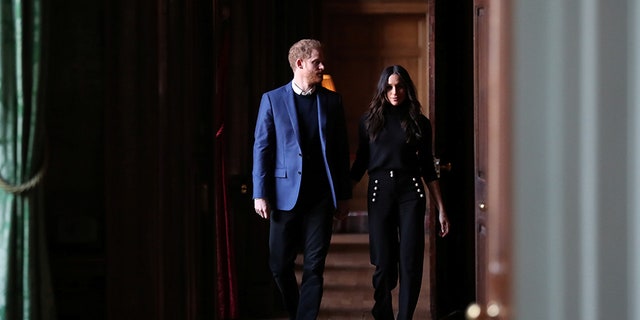 Above all, he said that if Meghan earns the British public's affection, her role is "not a terrible predicament, it's potentially the most wonderful job in the world."
This article originally appeared on Page Six.