Meghan Markle, Prince Harry royal wedding guest happy to bring her own lunch, excited for historic day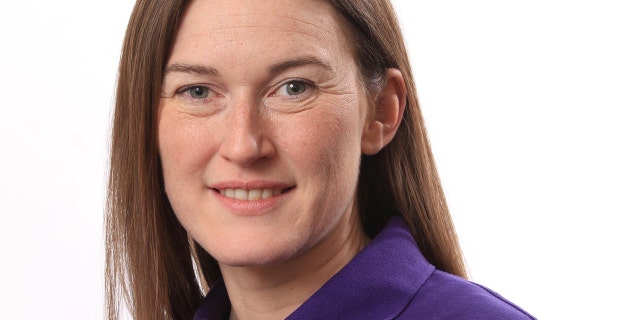 NEWYou can now listen to Fox News articles!
WINDSOR, England – There has been some chatter surrounding the fact that members of the public and representatives from charities who Meghan Markle and Prince Harry invited to their wedding have been told to pack their own lunches. Elaine O'Brien, for one, does not mind one bit.
The nurse, who was invited as a representative from WellChild – a charity Prince Harry has been involved with for more than a decade – thinks it's practical that all the guests who are being welcomed onto the grounds of Windsor Castle for the Saturday festivities take their own meals.
"We'll be picnicking on the lawn to celebrate the wedding," she told Fox News. "It makes sense for everybody to take their own [food]. There's quite a lot going on that day. We'll arrive early since there will be a lot of security. It will be nice sunny day so we can sit on the lawn [and enjoy the wedding]."
O'Brien is one of six nurses who was invited to represent WellChild. She's met Prince Harry several times over the years and has sat at his table at the annual WellChild awards function that celebrates children who have overcome difficulties related to their serious health conditions.
"He is absolutely amazing with the children. He is so easy to talk to you. You would think it would be terrifying to sit and have a conversation with a prince but he is actually quite calming. He puts you at ease. I also [spent time with him] at Manchester for an ITV program and Harry did an interview with me to promote the charity…" she recalled. "There was a 10 year anniversary of the dinner and he did a video telephone message and he did mention me so I thought 'Oh wow, he does remember me.'"
O'Brien is hoping to catch a first glimpse of Markle's wedding dress as the American star heads into the chapel at Windsor Castle on Saturday. O'Brien will wear a "fancy but practical" blue maxi dress for the royal wedding, where she will be accompanied by her fellow nurses as well as nine children and their families that have been impacted by the organization.
Everything you need to know about Meghan Markle
"I am very excited and the children are too. I went out to see a family that is going with me… that little girl is 11 and I've looked after her since she was 6 months and she is very excited. Everybody is very jealous at [her] school," she said. "She's going to get all dolled up."
O'Brien said it was "true Prince Harry style" to include representatives from charities at his wedding. She said from what she's read about Markle, she feels they have that passion in common.
"I know she has done a lot of humanitarian work… That side of her seems to fit really well with Harry with regard to everything he's done for WellChild."
Some people have criticized that the guests invited to the lawn of Windsor Castle have been told to bring their own meals. Earlier this week, university student Pete Ruig told Fox News he had no intention of watching the wedding, in part just for that reason.
"Everything that is wrong with the monarchy is completely encapsulated in the idea that you're invited to the royal wedding and you have to bring your own food," he declared. "It's kind of strange that you've invited these people with extra virtues that have excelled in a charity and how do you reward them? Not giving them food."
O'Brien, however, had nothing negative to say about the planning of the big day or the couple. She said she is simply "nervous and very excited" to attend the royal affair.
"We just wish them all the best," she said of Harry and Markle. "I just think there is nothing bad to say about it."