Meghan Markle, Prince Harry movie love scene worries Royal Palace: report
Lifetime's new biopic about Meghan Markle and Prince Harry's love story has caught the attention of Buckingham Palace and the Queen's press office is reportedly concerned about one scene in particular.
"What I've heard is that they're seriously worried about the sex scene," the film's director, Menhaj Huda, told Vanity Fair during a panel discussion in Beverly Hills.
The trailer for the highly-anticipated film titled "Harry & Meghan: A Royal Romance? teases the romance scene which shows Markle and Harry not clothed, in bed and about to kiss.
Huda then revealed that he received word of the Palace's concerns from a very close source. "My wife's best friend has been dating the press secretary of the palace," he said.
"Let them worry," joked "Meghan and Harry" producer Merideth Finn. She then added, "People have sex."
"They're definitely aware of the film, let's put it that way," the film's screenwriter and royal expert, Scarlett Lacey, chimed in. Lacey, who is the daughter of Robert Lacey, the historical adviser on Netflix's "The Crown" and a Queen Elizabeth biographer, explained how they wrote the script for the film.
"We tried to be really truthful," said Lacey. "We used our imaginations in places, but there was so much available, from Meghan's own words. There were so many things we knew to be true, if not in words, then in spirit."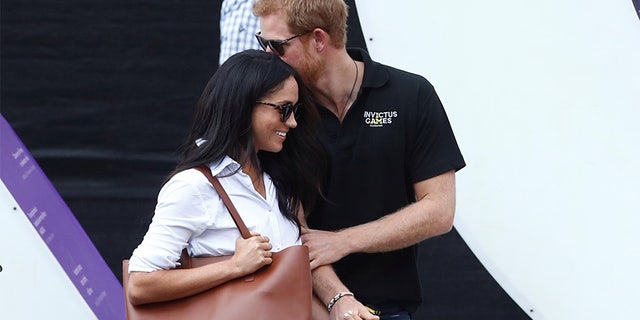 Parisa Fitz-Henley, who stars in the film as Markle, also talked about why she was inspired to take on the role of the soon-to-royal.
"I definitely wanted to be involved because I felt it presented Meghan as a full person and this couple as a full couple," Fitz-Henley said.
The film's executive producer Michele Weiss then talked about how Markle, before she hit "Suits" fame, had also auditioned for and starred in her own fair share of Lifetime and Hallmark films.
"We talk about how Meghan has done Lifetime movies, Meghan has done Hallmark movies, [other] movies, and T.V.," Weiss explained before mentioning that he thinks the Markle should watch the film. "If I were her, I would watch it, just for the thrill factor. We admire the couple, so we hope [that] if they watch it, they think it's funny, it's sweet, and that we hit on the historical import of their relationship."