Meghan Linsey debuts weight loss photos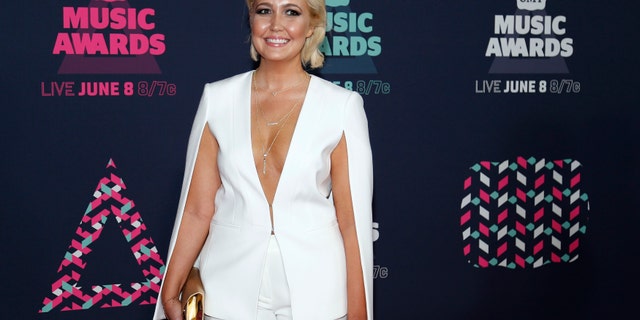 NEWYou can now listen to Fox News articles!
Meghan Linsey is beautiful inside and out, and now the artist says she feels her best, too, according to an Instagram post.
The Season 8 runner-up on "The Voice" recently shared a before-and-after comparison on her feed, using one photo from the CMAs last fall next to a recent photo, in which she is noticeably more toned.
The singer shares that she has had trouble in the past maintaining a weight at which she feels best, saying that the photo from the CMAs wasn't a representation of her at her healthiest.
"I love my curves, but I was definitely the heaviest I've ever been and honestly, I just didn't feel great," she says in the caption.
Linsey said after four weeks of trying a new method, she was ready to take on CMA Fest feeling refreshed.
"CMA Music Fest was such a blast! I have so much energy and I feel amazing since I started Nutrisystem," she says in a press release. "I've lost 14 pounds so far and that is a huge deal, for me! I have always struggled with my weight, and I tend to yo-yo up and down a lot. On top of my slow metabolism, I'm also a curvy girl, so it can get out of control very quickly. I just felt like I hit a wall. I was working out regularly and trying to be as healthy as possible, but I still wasn't losing weight. I just feel sooo much better! I feel like myself again!"
Linsey performed songs from her latest EP, "Believer," at the Hard Rock Cafe outdoor stage during CMA Fest.