Media outlets celebrate Cory Booker's 'Spartacus' moment hours after it was proven to be inaccurate
Cory Booker was painted as a liberal hero in the media after his dramatic pledge Thursday to release confidential emails sent by Supreme Court nominee Brett Kavanaugh, and the adulation from the mainstream media continued even hours after it was revealed that the documents were neither particularly damning nor confidential.
The New Jersey Democrat vowed to sacrifice his seat and even compared himself to Spartacus during Kavanaugh's confirmation hearing, so important did he deem the 16-year-old emails from Kavanaugh discussing post-9/11 racial profiling as a White House lawyer. Booker pronounced the move an act of "civil disobedience" and said he was ready to face punishment, including the loss of his Senate seat.
"This is about the closest I'll probably ever have in my life to an 'I am Spartacus' moment," he said.
Shortly after 1 p.m., it was announced that the restrictions on releasing the emails, which had been labeled "committee confidential," had been waived in the morning. Nothing that Booker released was marked "committee confidential" at the time of its release.
"Apparently, someone just wanted to break the rules and make a scene, but didn't check their email," a spokesman for committee Republicans said in a statement. The committee posted the same documents.
"All of this drama this morning apparently was for nothing and it's unfortunate," Sen. John Cornyn, R-Texas, told reporters.
However, Cornyn's revelation was largely ignored by the mainstream media.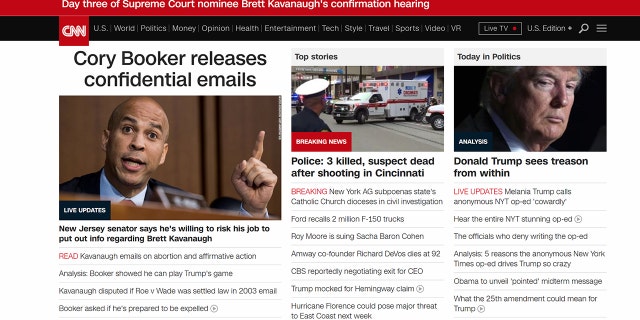 Nearly two hours after Booker's dramatics were proven cynical at best, CNN's home page announced, "Cory Booker releases confidential emails." NBC News went with, "Democrats force release of previously confidential Kavanaugh documents."
CBS News' headline stated that "Cory Booker releases 'classified confidential' documents during Kavanaugh hearing."
Hours after the initial fiasco Thursday, Booker released a new string of documents that did appear to be marked "committee confidential."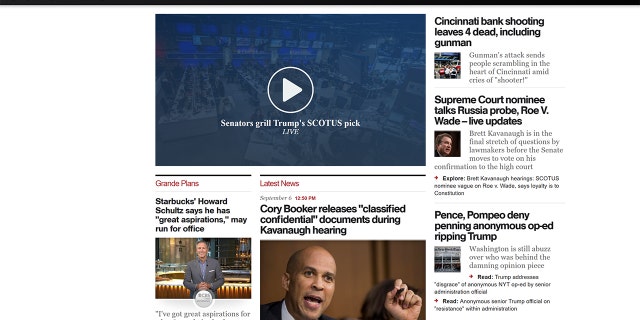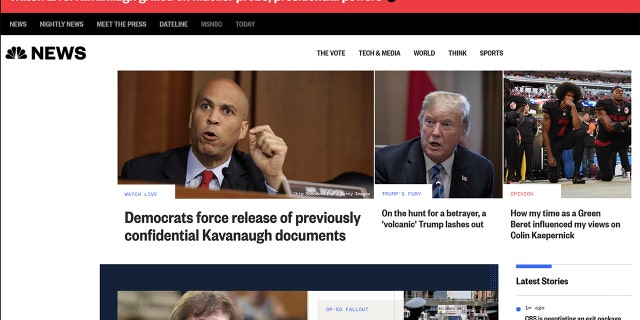 Conservative strategist Chris Barron told Fox News that things would have been covered differently had a member of the GOP made the same mistake.
"If a Republican senator, particularly one with designs on a presidential run, had embarrassed themselves as fully and completely as Sen. Booker has done - every network in the country would be leading with his political humiliation," Barron said.
CNN, NBC and CBS did not immediately respond to requests for comment.
Fox News' Alex Pappas contributed to this report.