'MasterChef' contestant Matt Campbell dies after collapsing during London Marathon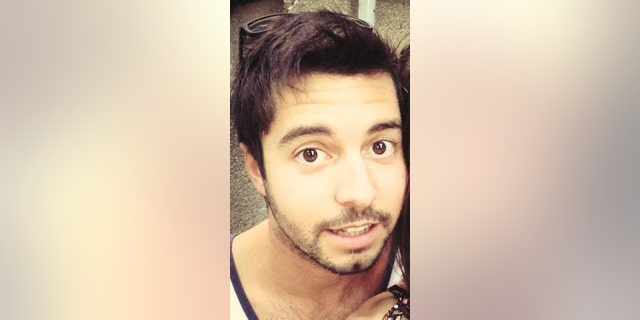 "MasterChef" contestant Matt Campbell died Sunday after he collapsed during the London Marathon, the second long-distance race he participated in within two weeks.
Campbell, 29, a semi-finalist on the cooking competition show in Britain, collapsed at the 22.5 mile mark and was later pronounced dead at the hospital, the BBC reported.
"We are shocked and saddened to hear the news about Matt Campbell, one of our talented contestants from last year," the show tweeted on Monday. "It was a privilege to have him on the show. He will always be remembered for producing some of the most innovative and ground-breaking food that we saw on the series."
Campbell had posted a photo of himself and fellow contestant Tom Peters just before the race started.
"Let's do this!!" he tweeted.
It was the first time Campbell was participating in the marathon. He wrote on his JustGiving fundraising page that he was running the marathon for Brathay Trust in honor of his father Martin, who died "suddenly" a year and a half ago. The chef said he competed in his first marathon in 2016 with his late father and brother.
"The past year & a half have been the toughest of my life but his spirit and energy live on in me," Campbell wrote on the page.
Campbell also ran the ASICS Greater Manchester marathon for the first time on April 8. He wrote in an Instagram post that he set a personal best record.
The 29-year-old appeared on "MasterChef: Professionals" last December. He previously worked in Michelin-starred restaurants and also won second place for BBC's Young Chef of the Year in 2009, when he was 20.
He returned to Britain in the last year after working in private villas and ski chalets in the French Alps.
Peters wrote his own tribute to his friend, saying he was "blessed" to share memories with Campbell.
"Matt, feel so blessed to of shared so much with you in a short amount of time, words can't describe how we're all feeling at this time. You were an inspiration to so many in so many different ways, the world has lost a star and we've all lost a brother! RIP," he wrote in an Instagram post.