Mario Lopez and Tiffani Thiessen reveal their children's reaction to 'Saved by the Bell'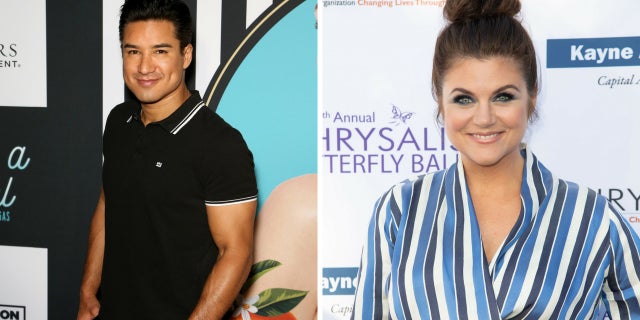 NEWYou can now listen to Fox News articles!
"Saved by the Bell" alums Mario Lopez and Tiffani Thiessen said their children have watched them in the TV series that made them both stars.
Lopez filled in for host Ellen DeGeneres on "The Ellen Show" on Wednesday and had fellow actor Thiessen as a guest. They reminisced about the show, both realizing it had been 30 years since the show aired.
"Oh my God, I can't believe I'm that old. I thought it was 20 years but it's been 30 years since 'Saved by the Bell!'" Lopez told Thiessen.
"We are old, we are really old," Thiessen, 44, replied.
'SAVED BY THE BELL' ACTOR RECALLS KISS BETWEEN MARK-PAUL GOSSELAAR AND TIFFANI THIESSEN
Lopez asked Thiessen if her children watched the show.
"Harper started watching it a tiny, tiny bit. I was OK with Season 1 but after that kissing started happening and I was like, 'No, no, no we're done,'" Thiessen said, adding her daughter is now 8 years old.
She said Harper wanted to keep watching and liked Lopez's character A.C. Slater.
'TOP GUN' SEQUEL RELEASE PUSHED BACK ONE YEAR: REPORT
"She's so boy crazy already, I'm in trouble," she continued.
Lopez said his children weren't too interested in the series.
"My kids have given it a shot and [they're] not feeling it," he said, adding that his children were more curious about his hairdo on the show.