Mariah Carey Sued for $30G Vet Bill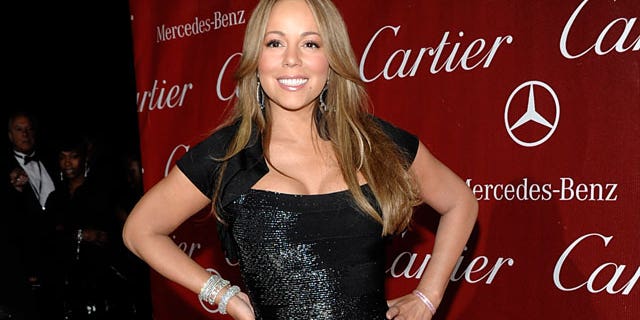 NEW YORK – Mariah Carey is in the doghouse with a veterinarian who says the pop superstar hasn't paid nearly $30,000 in bills for three of her prized pooches.
Veterinarian Cindy Bressler sued Carey on Wednesday in a Manhattan state court.
Bressler provided "extraordinary services" for the Jack Russell terriers -- Cha-Cha, Dolomite and JJ -- but the Grammy Award-winning singer paid only about $8,200 of the roughly $37,800 in charges, the lawsuit says. The bills cover a little more than a month of care.
Bressler's lawyer, Michael C. Posner, declined to elaborate on the dogs' treatment. Bressler, whose website notes that she makes house calls in New York City and the Hamptons and caters to "prominent New Yorkers and celebrity clients," didn't immediately respond to an e-mail message seeking comment.
Carey's spokeswoman didn't immediately respond to telephone and e-mail messages.
The pop diva has made her dogs something of characters in her multiplatinum-selling career, including in some comic video sketches made as part of an MTV.com promotion and posted on YouTube. In one, she and JJ compare the fit of their jeans: "I told you those `fat-free' dog treats weren't fat-free," she scolds.
She also regularly chronicles her dogs' doings on her Twitter feed, from Cha-Cha urinating on her dressing room floor and jumping on her last September to Dolomite stealing her underwear out of a suitcase while she was vacationing in March.
Known for R&B-inflected singles such as "Vision of Love" and "Hero," Carey, 40, has sold more than 50 million albums during her 20-year career. Her 18 No. 1 hits on the Billboard Hot 100 chart put her ahead of every other artist except the Beatles.
Her "The Emancipation of Mimi" was the best-selling album of 2005, selling 5 million copies. Her most recent album, "Memoirs of an Imperfect Angel," was released last year.
She also has appeared in movies, earning praise for her role in last year's "Precious: Based on the Novel Push by Sapphire."
She is married to actor and producer Nick Cannon, and they recently welcomed a new addition to their household: a puppy named Jackie Lambchops, born to Cha-Cha this month, according to Carey's Twitter feed.