Mandy Moore Promotes New Movie in Despierta América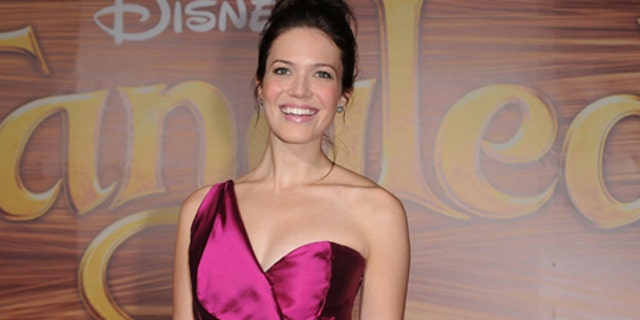 Actress Mandy Moore is making sure to show her Latino fans some love!
The "Walk to Remember" star appeared in Univisión's morning show, Despierta América to promote her new movie, "Tangled." It comes out in theaters Thanksgiving Day weekend.
Although "Buenos Días," "Gracias," and "Sí" were the only words that the New Hampshire native managed to say in Spanish throughout the interview, but she did vow to return a second time fully fluent.
"I'm sorry that I'm not able to speak more Spanish," said Moore in the interview. "Next time I come I promise I will speak it."
Moore plays the lead role of Repunzel in "Tangled"—a princess, known for her long, luscious hair with healing powers who is kidnapped by a witch and locked up in a high tower.
Despierta América hosts, Raúl González and Poncho de Anda, couldn't stop complimenting Moore's looks, and González even goes as far as to kiss the actress's hand.
González also expressed his gratitude that she chose a Spanish-speaking medium like Despierta América to promote her new film.
Here is the full interview with Mandy Moore on Despierta América.