Mana Pushes Immigration Reform to U.S. Latinos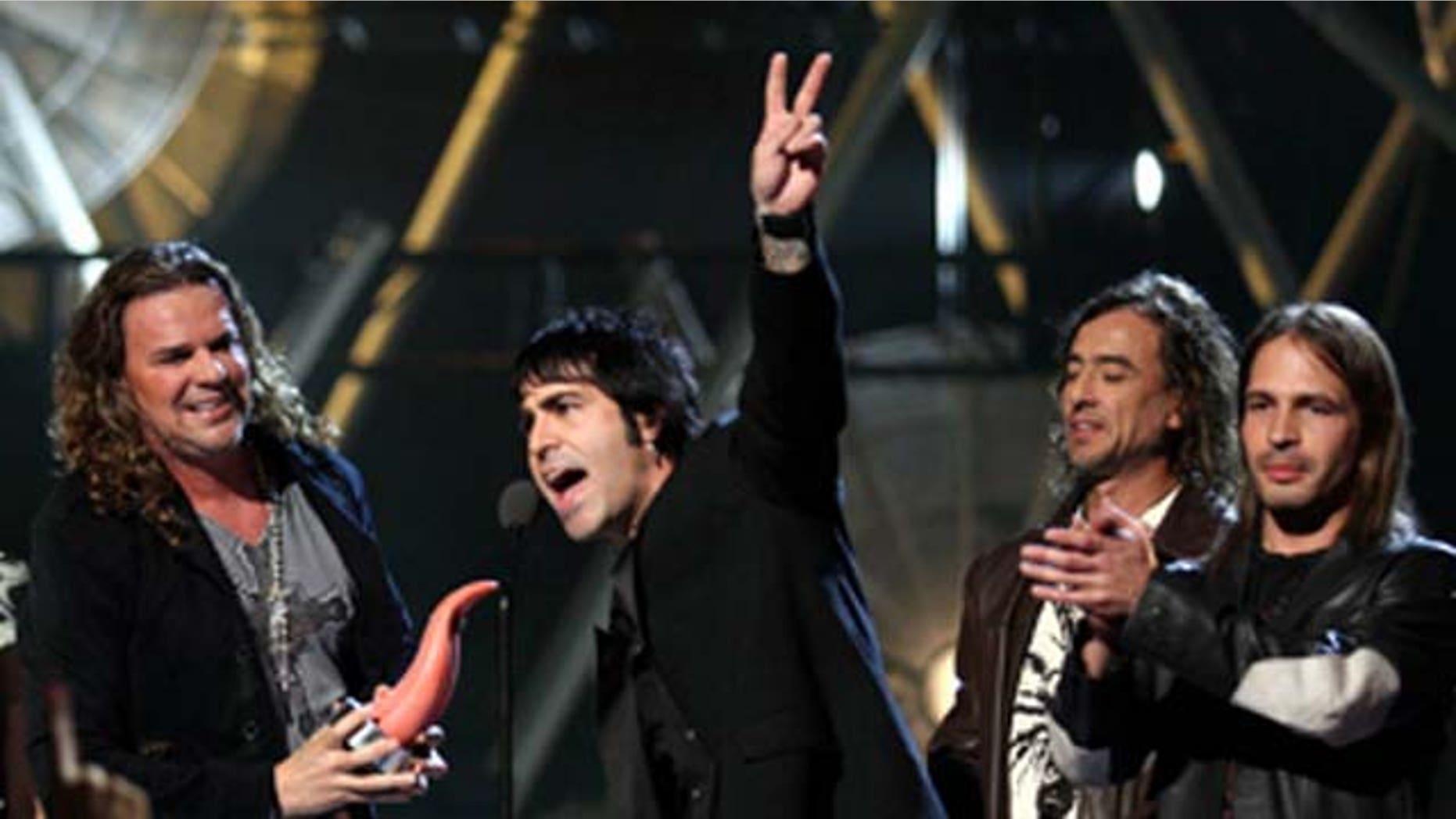 Maná wants all Latinos to push immigration reform by voting.
The rock-and-roll band believes unauthorized citizens should be acknowledged for their contributions to the United States.
"We will keep supporting those people," said lead singer Fher Olvera, who goes by his first name, during a news conference at the Billboard Latin Music Conference in Miami Beach. "Because they are the people, the workers, who really put the bread on Americans' tables."
Maná is promoting its first album in five years. It released "Drama y Luz" (Drama and Light) earlier this month through Warner Music. It's the group's eighth album. Fher described it as the group's most intense.
The album's mood is darker than past productions, reflecting the times and the artists' personal experiences.
Fher's mother died of cancer in March 2010, during the production, and he said the group briefly questioned whether they could continue their work after he entered a very dark period.
Eventually, he channeled his grief into the music. The song "Vuele Libre Paloma" (Fly Free Dove) is an ode to his mother, his biggest fan, who raised him after his father died.
Maná means "positive energy" in Polynesian. And the album still serves up the band's trademark pop, with danceable beats for the club, head-banging guitar riffs for the angst-ridden and ballads for the lovelorn.
Even non-Spanish speakers groove to it.
But it also features the more political "Latino America," a call to fight discrimination across the hemisphere and not to repeat the mistakes of the past.
Drummer Alex González said he came up with the song while in Miami, after viewing the racism Latinos faced in the U.S. not only from the outside, but also from within the Hispanic community itself.
González said he began writing the lyrics as a protest song but that the music evolved into more of an anthem, something positive "to get people jumping up and singing," he said.
Maná has won multiple Grammy awards, and according to Billboard (Link to Story) is the highest grossing Latin rock band of all time.
Asked by audience members about the secret to their success, González and co-found Fher said the group still works as hard to promote their albums as they did 21 years ago when they began in Guadalajara, Mexico.
"If we have to sign 200 covers of Billboard magazine, we do it, and with enthusiasm, because you have to work to be a success," he said.
He added the group puts its own money toward production, encouraging the label to spend its budget on promotion.
"When you're doing music, you're doing art. It's not like making shoes or sausage. It's not a factory," he said. "We're totally honest between what we do in the studio, and what the consumer receives. There's no intermediary in between."
Fher criticized the rise of shows like FOX's "American Idol," noting that on that show and on similar programs in Latin America and Europe, aspiring artists are simply interpreting other peoples' music, rather than creating their own new work or capturing through art the "reality that they are living in this time."
Maná's group's latest tour begins June 16 in Puerto Rico, and will make stops in Los Angeles, San Antonio, Miami, Atlanta, Washington and Chicago among other cities.
Unlike many other groups who are seeking to recuperate in ticket prices what they are losing in disc sales, Maná said in light of the economy, it has promised to hold ticket prices close to the prices of its last concert in 2007.
Based on reporting by the Associated Press.
Follow us on twitter.com/foxnewslatino
Like us at facebook.com/foxnewslatino