Man arrested for threatening to bomb Ariana Grande concert in Costa Rica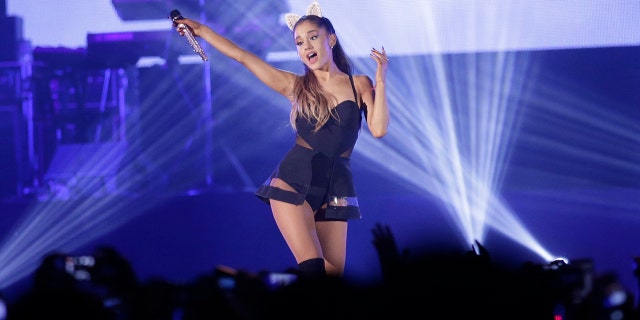 NEWYou can now listen to Fox News articles!
A 22-year-old Colombian man was arrested in Costa Rica after authorities suspected him of threatening to attack an Ariana Grande concert.
The threat comes on the heels of a May 22 bombing at a Grande performance in Manchester, England, that killed 22 people and injured dozens more.
The Costa Rica concert went ahead as scheduled Sunday in the city of Alajuela.
Grande shared a picture of herself ahead of the show on her Instagram saying, "Costa Rica tonight! Missed you. I love you. Grateful."
Costa Rican prosecutors said in a statement that the suspect is a Colombian citizen who made the threats online.
Head Investigator Walter Espinoza told local media the threats were written in Arabic. He identified the suspect only by his family names, Caicedo Lopez.
The Associated Press contributed to this report.