Madonna's daughter spotted at stripper-filled Pornhub party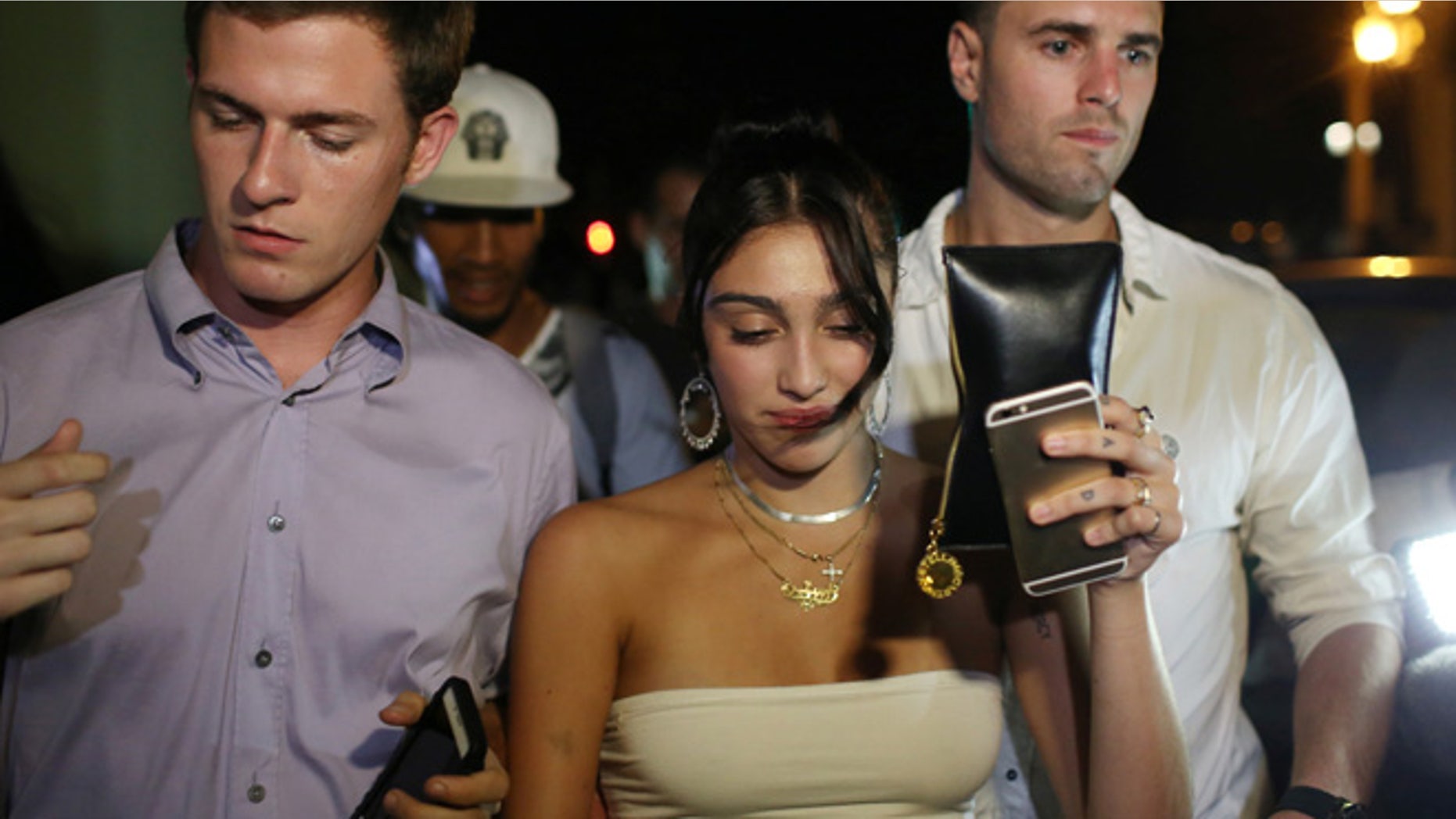 Perhaps the apple doesn't fall far from the tree?
The daughter of famously envelope-pushing pop star Madonna, Lourdes Leon, 20, attended a naughty Fashion Week party, complete with strippers, on Thursday.
The event was hosted by Pornhub to celebrate a "capsule collection" with edgy Richardson Magazine.
"There were a lot of strippers and a lot of money being thrown," said a spy at the Maccarone art gallery bash. Another source said, "Lourdes beelined to the stage with two pals in tow." Diplo, who earlier attended the Goldie Awards, was seen "pouring champagne directly into random models' mouths."