Madonna breaks down on stage during speech honoring Paris terror victims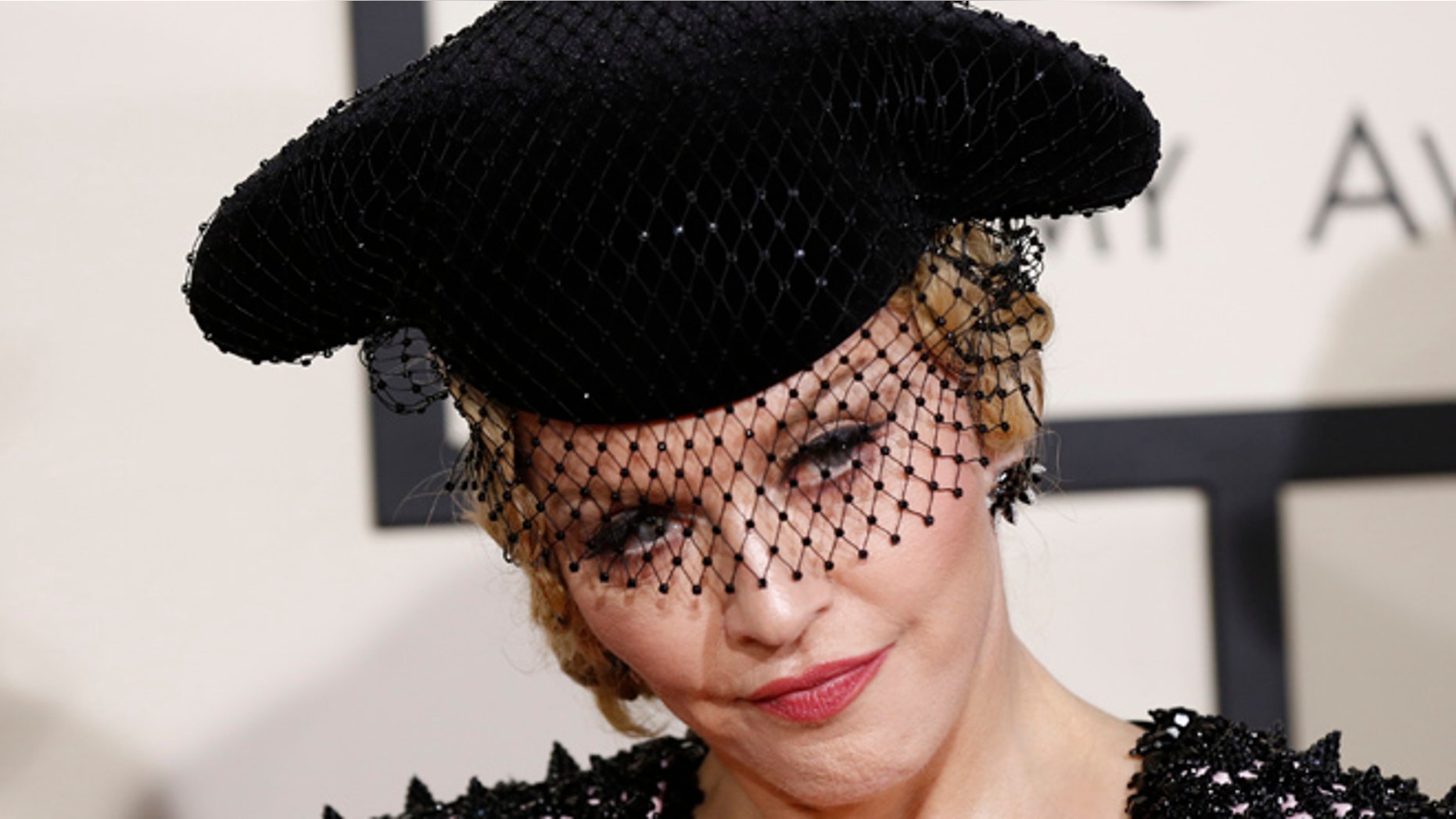 Madonna was unable to hold back tears during her first concert of the "Rebel Heart Tour" following Friday's terror attacks in Paris, France.
While performing in Sweden on Saturday, the 57-year-old singer shared a moving message to the packed Tele 2 Arena in Stockholm, asking them to observe a moment of silence for the victims of the attacks.
NEWS: Foo Fighters Cancel Remainder of European Tour in Wake of Paris Attacks
"It's been very hard for me to get through this show up to this point and not forget about what happened last night," she said in a video that was posted to YouTube by her manager on Saturday. "I need to take this moment to acknowledge the tragedy, the tragic killings, assassinations and the senseless endings of precious life that occurred last night in Paris."
"It's been really hard, actually, to get through the show, because in many ways, I feel torn. Like, why am I up here dancing and having fun when people are crying over the loss of their loved ones?" she continued. "However, that is exactly what these people want to do. They want to shut us up. They want to silence us. And we won't let them. We will never let them, because there is power in unity, and I do believe that as much chaos and pain and senseless violence and terrorism that occurs around this world, not just in Paris, as much as that that does occur, there is more goodness in this world. We are here to prove it."
Audience members clapped and cheered in support of Madonna's statements, clearly moved by her words.
U2 Visits Memorial Site Near Paris Concert Hall, Bono Speaks Out: 'These Are Our People'
Madonna, who visibly teared up during her speech, went on to say that she felt conflicted about performing on Saturday and considered canceling her show.
"I was gonna cancel my show tonight but then I thought to myself, 'Why should I give that to them? Why should I allow them to stop me and to stop us from enjoying freedom?" she told the audience. "All of the places where people were killed were places where people were having fun, people were enjoying themselves, eating in restaurants, dancing, singing, watching a soccer match."
"These are freedoms that we take for granted of course and we must not but they're freedoms that we deserve. We work hard, and we deserve to have fun, and there is no one in this world that should have the right to stop us from doing what we love!" she added.
Madonna then asked the audience to join her in a minute of silence for the victims in Paris before she sang an emotional version of "Like a Prayer."
NEWS: Stephen Colbert Delivers Emotional Monologue Following Paris Attacks
After the concert, Madonna later took to Instagram to thank the crowd for their love.
"Thank you Stockholm! Tonight's show was difficult but there was so much love in this arena it made me feel like we were turning darkness into light," she wrote. "And that is our jobs as human beings!"