Macaulay Culkin unrecognizable filming for TV show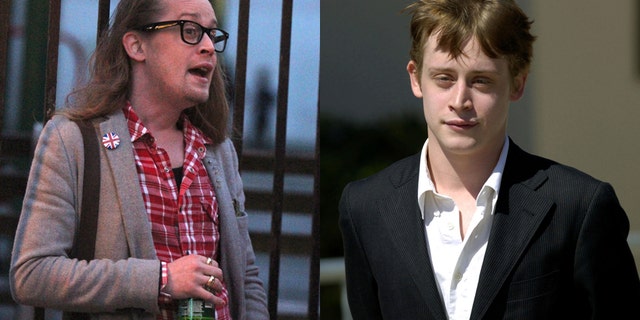 NEWYou can now listen to Fox News articles!
Sporting a mane of long mousy brown hair, you'd be forgiven for not instantly recognizing him.
Macaulay Culkin was spotted filming scenes on a fire escape in New York City for TV sitcom "The Jim Gaffigan Show."
The Home Alone child star, now 35, has changed his look many times over the years, ranging from wholesome child actor to a grungy Kurt Cobain inspired look.
PHOTOS: Must-See Star Sightings
His most worrying look was back in 2012, where photographs had shown him looking very gaunt and pale, while fueled rumors he was battling a drug addiction.
The actor now seems to be looking healthier, and was seen wearing black-rimmed glasses, paint-stained jeans and a checked shirt.
Known for mostly avoiding the spotlight since his child star years, Culkin's most recent project has seen him performing in comedy rock band The Pizza Underground, who parody The Velvet Underground songs, switching them to themes only about pizza.
His cameo appearances on the "The Jim Gaffigan Show" sees him playing a fictionalized version of himself, popping up in various episodes as everyday people who happen to look exactly like Culkin.
This article originally appeared on News.com.au.