'Louie' star Pamela Adlon talks new FX comedy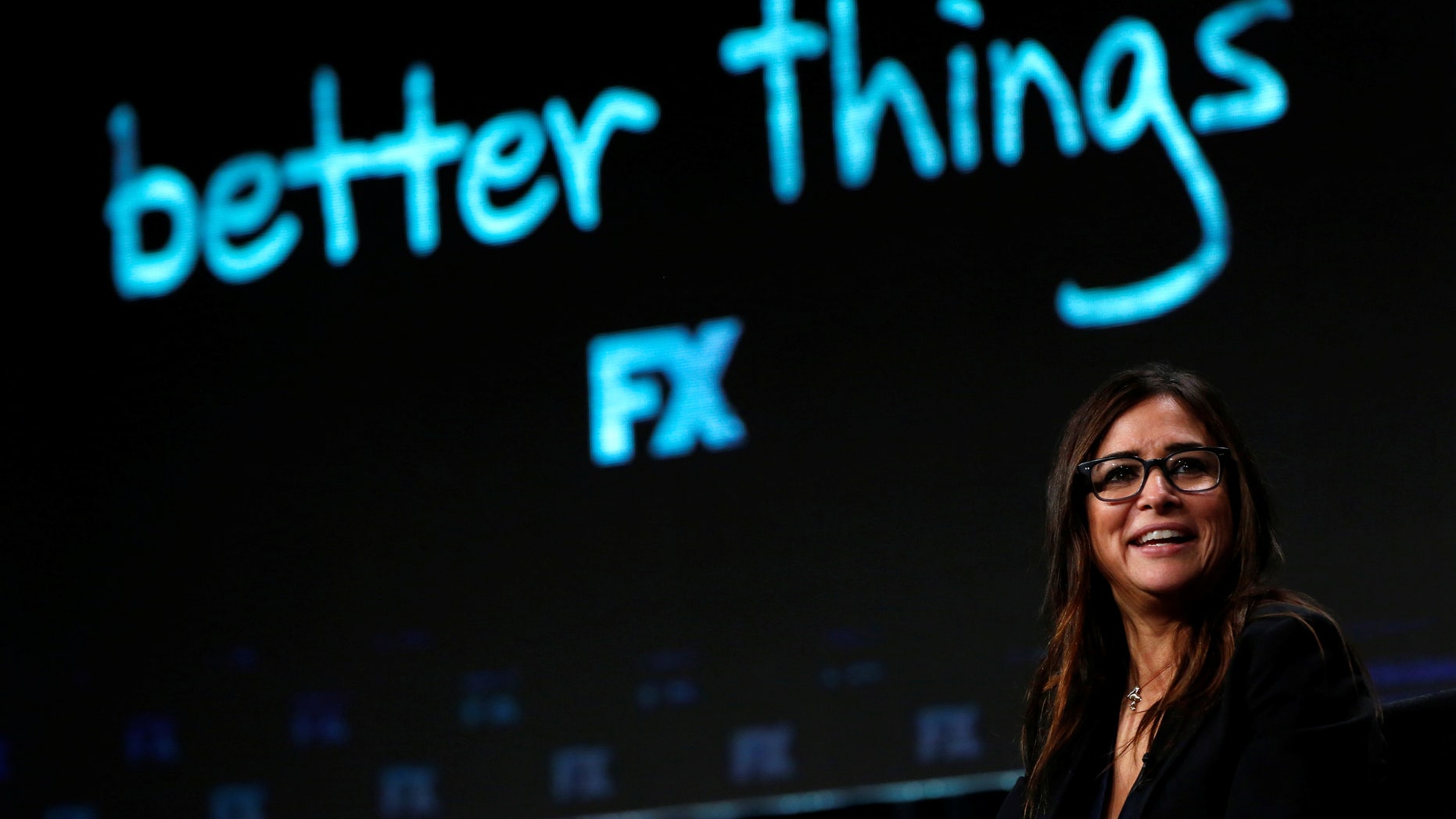 BEVERLY HILLS – Actress and comedian Pamela Adlon, who has worked with Louis C.K. as a producer, continues to do so on FX's new show, "Better Things." Adlon told reporters at the Television Critics Association Summer Press Tour, her new show fits into it's own category.
"It's like with 'Louie,' I feel like there's no category for these kind of things. It's not comedy or dramedy," she said. "There's so much heart and reality and a lot of humanity. In all these life moments that are happening, if you can't have a sense of humor about it, you're just never going to get through it."
The show stars Adlon as a single mother raising her three children. Although her life does play a semi-autobiographical role in the series— she wears her late father's sweater in the pilot—she remains cautious about how much personal information she reveals.
"I'm very aware of things that would be too personal," she explained. "My daughters know I would never co-opt their lives. But my dad would always say 'Write what you know'…I don't feel that anyone is going to get hurt."
After seven seasons with Showtime's "Californication,"  the 50-year-old actress told FOX411 it was "absolutely" therapeutic to incorporate elements of her own life into her TV show.
As the star and creator, Adlon admitted it took time to come up with the concept.
"When I was first coming up with the idea for the show, it was really hard for me, I was talking to Louis about it – I could come up with ideas for him all day, and when it came to me, it stopped," she said. "I always knew that telling a story about girls at three different stages developmentally was very interesting to me."
"Better Things" premieres on FX September 8.