Loeb Gives Up Senate Dream, Still Has Sofia Vergara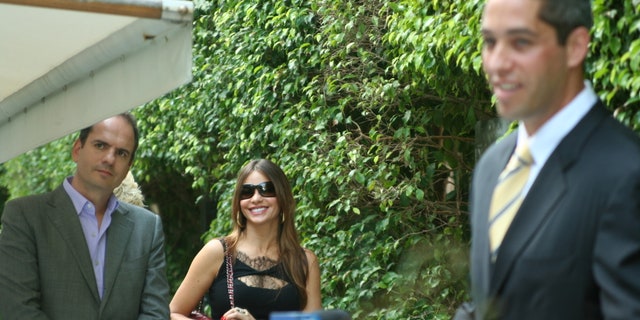 With his girlfriend Sofia Vergara standing in the wings, wealthy businessman Nick Loeb, who was mulling a U.S. Senate bid for almost a year, said that he would not jump into the GOP race due the lingering effects of a car accident.
"With every fiber in me I want to run this race," Loeb said at press conference at a Miami Beach hotel. "Unfortunately, I am announcing today that I will not be a candidate for U.S. Senate. I am still in pain and not physically up to the rigors of the campaign let alone serve as a U.S. Senator."
Loeb said he was grateful for the love and support of Vergara as well as friends, and family who were "all willing to support me no matter the decision I made."
Loeb said he has not ruled out future political office, and also said he has not decided who he would support among the current GOP field, which includes Congressman Connie Mack, former state Majority Leader Adam Hasner and former U.S. Senator George LeMieux.
Vergara, a Colombian actress best known for her role on ABC's comedy "Modern Family", stood next to him during his remarks, but made no comment. She wore a black dress and sunglasses.
Speculations of Loeb's decision had been circling for months. Earlier this year Loeb was spotted dining with Gov. Rick Scott and Tony Fabrizio, The Herald reported.
But a near-fatal car accident last year apparently took a toll on his health. Loeb told the Herald earlier this year that his movie star girlfriend tended to him while he was in the hospital, and was at his side when it mattered most.
"During the Emmys, after she was nominated, she didn't go out to the parties," he added. "She came right back to the hospital and stayed with me and she stayed on a green plastic bench thing for several days. She's been great."
Vergara, Rico Rodríguez and their "Modern Family" crew took home the Emmy for "Outstanding Comedy Series."
This is the second year that the cast has dominated the best comedy category.
Loeb's press conference comes just as Vergara's new movie "Happy Feet Two" is set to hit theaters on Friday.
In the film, Vergara does the voice for Carmen, a sensual penguin with a strong personality.
Recently, she was also featured in "The Smurfs" alongside Neil Patrick Harris and Hank Azaria, who also stars in "Happy Feet Two" as the Mighty Sven.
Oh yeah, and Loeb, he's a businessman and grandson of one of the Lehman Brothers
Serafin Gómez is the Miami Bureau Producer for FOX News Channel.

Follow us on twitter.com/foxnewslatino
Like us at facebook.com/foxnewslatino