Lions Gate hits jackpot with 'Hunger Games' huge debut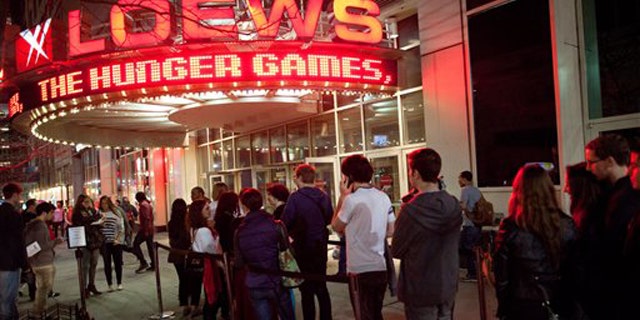 LOS ANGELES – Lions Gate Entertainment seized a pot of gold.
When the film and television production company bought Summit Entertainment in January, the deal brought bankable teen franchises "The Hunger Games" and "Twilight" under one roof.
The first of four "Hunger Games" films broke the record for a non-sequel over the weekend with a $155 million haul in the U.S. and Canada. That beat expectations and gave it the third highest opening weekend ever. And the "Twilight" finale is set for release in November.
These two movies could generate about $450 million in profit combined, estimates Cowen & Co. analyst Doug Creutz. The adventures of bow-wielding heroine Katniss Everdeen alone could translate to 6 to 7 years of higher earnings, Creutz says, adding that Lions Gate may post its first profit in five years when its fiscal year ends on March 31.
More than two-thirds of Lions Gate's revenue comes from the movie business, so its first blockbuster means a lot. It had been getting by with staples like Tyler Perry comedies and the "Saw" horror series.
The rest of Lions Gate's revenue comes from television productions such as "Mad Men," which kicked off its fifth season Sunday. Although the company doesn't reap ad revenue from the hit TV show, success with audiences keeps it in demand as a production company. It also boosts sales of DVDs and licensing revenue from reruns.
Plus there's another show in the hopper: Charlie Sheen's "Anger Management," which debuts in June on FX. If the first 10 episodes go well, the company will automatically be signed up for several years of work.
Lions Gate's stock is up more than 75 percent this year. Not surprising, given the huge buzz leading up to the release of "The Hunger Games."
Still, with a better-than-expected opening weekend, several analysts nudged their profit estimates up for Lions Gate. Some said the stock should hit $16 or higher over the next year.
Shares were up 47 cents, or 3.2 percent, at $15 in midday trading Monday.