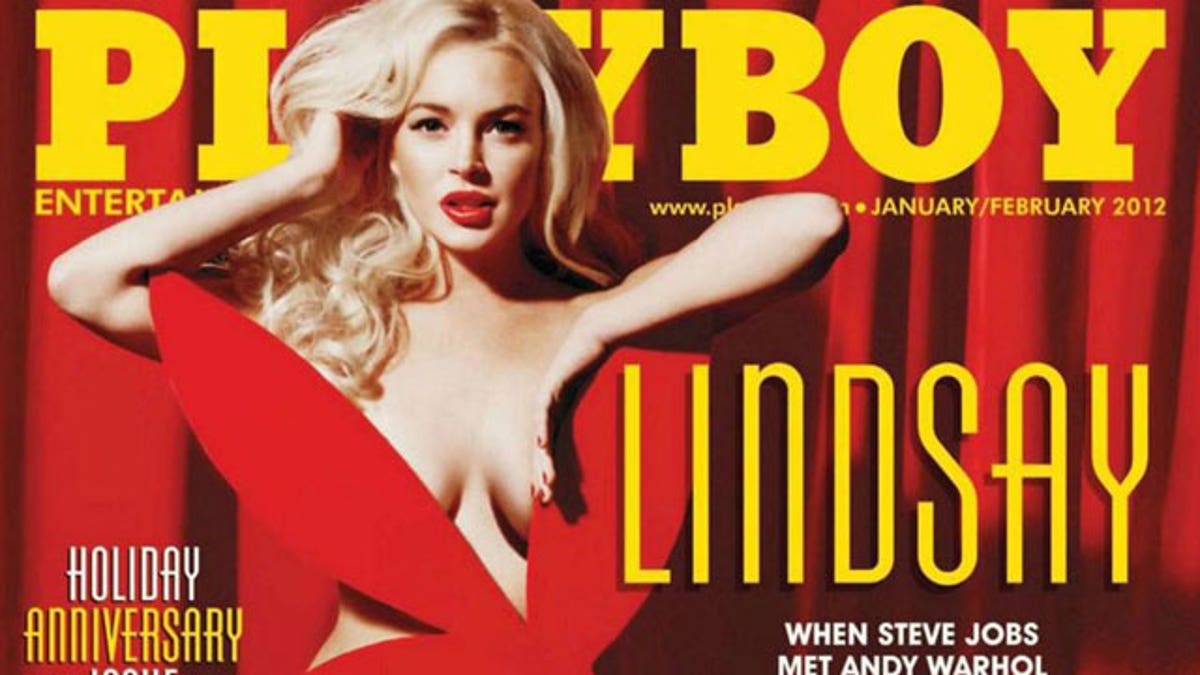 Hugh Hefner is not a happy camper.
The nude Lindsay Lohan spread the Playboy founder paid close to a million bucks for can now be seen online for free.
Ten photos plus the issue's cover -- along with the interview itself, for that matter -- were published on the Internet on Friday, many with the watermark Worldmags.net printed across them. Worldmags.net seems to be some sort of digital magazine clearinghouse based in Ukraine that allows users to download issues of most major magazines, including this month's Playboy.
FOX411: Ukrainian Hacker Tells Us How He Got the Lindsay Lohan Playboy.
"Someone took photos of Lindsay Lohan's pictorial in an advanced copy of the January/February issue," Playboy told Fox411.com. "They posted the photos online without permission. We are not releasing any official images or information until December 15."
Hefner posted on his Twitter account later Friday that the issue would be released to newstands early "because of the interest & the Internet leak."
Lohan channels Marilyn Monroe in the set of photos, sporting platinum blonde hair and copying one of the photos Playboy ran of Monroe in its inaugural issue decades ago.
Earlier in her career, Lohan had said she would never pose nude. In the article, Lohan talks about her feelings about her body.
"Sex and sexuality are part of nature, and I go along with nature. I think Marilyn Monroe said that, and I agree with her," she said. "Knowing your body and being in touch with your body is important because it gives you confidence, and in life, women need confidence."
Earlier this week, a photo of Lohan's Playboy cover was leaked, but this latest release could be much more damaging, as it seems to contain the nude pictorial in its entirety.
Lohan had been schedule to debut the issue on Ellen DeGeneres' talk show next week. The issue hits newsstands December 15, and Playboy was expecting it to be one of their biggest selling of all time.
Calls to Playboy for comment on the situation were not immediately returned.
-- Additional reporting by FoxNews.com's Perry Chiaramonte.