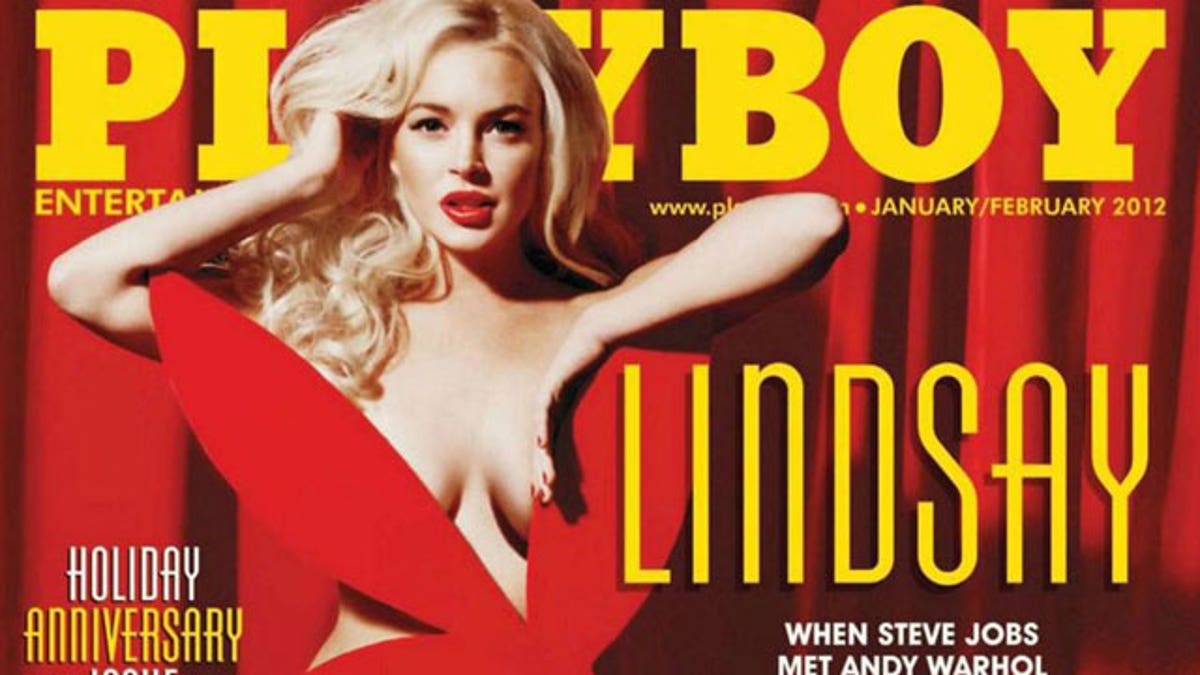 The December issue of Playboy magazine -- featuring a nude Lindsay Lohan and due to hit newsstands next week -- was leaked online Friday after copies of the photos were either hacked or stolen from the magazine and uploaded to a file-sharing website based in Russia, FoxNews.com has learned.
Playboy's full Lohan article, including 10 nude photos and an interview, was available for purchase through a file-storage service via the website Worldmags.net, a digital magazine clearinghouse based out of the Ukraine.
In fact, the entire magazine was made available for download. The person responsible for getting the images on the website tells FoxNews.com that he downloaded over 200 individual files, each containing one page of the issue, and reassembled them page by page to build a final, complete digital copy of the issue.
"I just pieced it together," the individual, who asked to have his identity withheld, told FoxNews.com through a translator.
Hugh Hefner posted on his Twitter account Friday evening that the issue would be released to newstands early "because of the interest & the Internet leak."
The digital pirate said he found the files after doing a search on peer-to-peer file sharing sites, but does not know the source of the leaked pages, which could have been stolen somewhere in the digital publishing process or hacked from a server.
"All I cared about is how I got them," he said.
The hacker also tells FoxNews.com that he has done this before, saying it's a hobby for him when he "has the time." He also has received cease-and-desist letters from the men's magazine before.
"When I've done it before, Playboy sent a e-mail to take down the links, and I do," he said.
Playboy did not say how the photos were obtained and published, but confirmed they were taken without their knowledge or permission.
"Someone took photos of Lindsay Lohan's pictorial in an advanced copy of the January/February issue," Playboy told FoxNews.com. "They posted the photos online without permission. We are not releasing any official images or information until Dec. 15."
Lohan -- who was reported to have been paid close to $1 million dollars -- seems to be channeling platinum blonde Marilyn Monroe in the set: She sports similar blonde hair and copies at least one of the poses from the photos Playboy ran of Monroe in its inaugural issue decades ago.
Earlier this week, Lohan's Playboy cover image was leaked, but this latest full leak could be much more damaging. Lohan had been scheduled to debut the issue on Ellen DeGeneres' talk show next week.
"There's no doubt that the leak will impact sales," PR pro Glenn Selig of Selig Multimedia told FoxNews.com. "Unless there are some really killer articles in this issue, why would the public buy the magazine, when they can find the same high-quality pictures online?"
-- Additional reporting by FoxNews.com's Hollie McKay.