LeAnn Rimes blasted for joking she 'raped' her boyfriend at age 16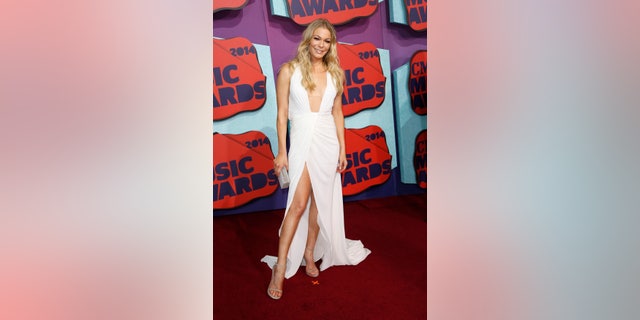 In what started off a serious interview, LeAnn Rimes and Eddie Cibrian crawled into bed with Joan Rivers, and Rimes rattled on about her upbringing.
The singer recalled growing up in the limelight and aspiring to be famous as a young girl. For most of the 15-minute clip, which was part of Rivers' YouTube series, Cibrian sat quietly beside his wife.
Then at the end of the "In Bed with Joan" segment, when Rivers asked Rimes about the first time she had sex, her choice of words was raised some eyebrows.
PHOTOS: Biggest celeb cheating scandals ever
"I was in Monte Carlo and I was 15?... 16… He was my boyfriend for like three and a half years so yeah, he was fine. I think I raped him. I think that's how it happened," she joked.
Not surprisingly, the Twitterverse didn't take kindly to Rimes' quote.
Users immediately began blasting the country singer for making light of rape.
The songstress, who is usually very active on social media, has yet to respond to the backlash.