Law enforcement raids Newsweek and IBT Media offices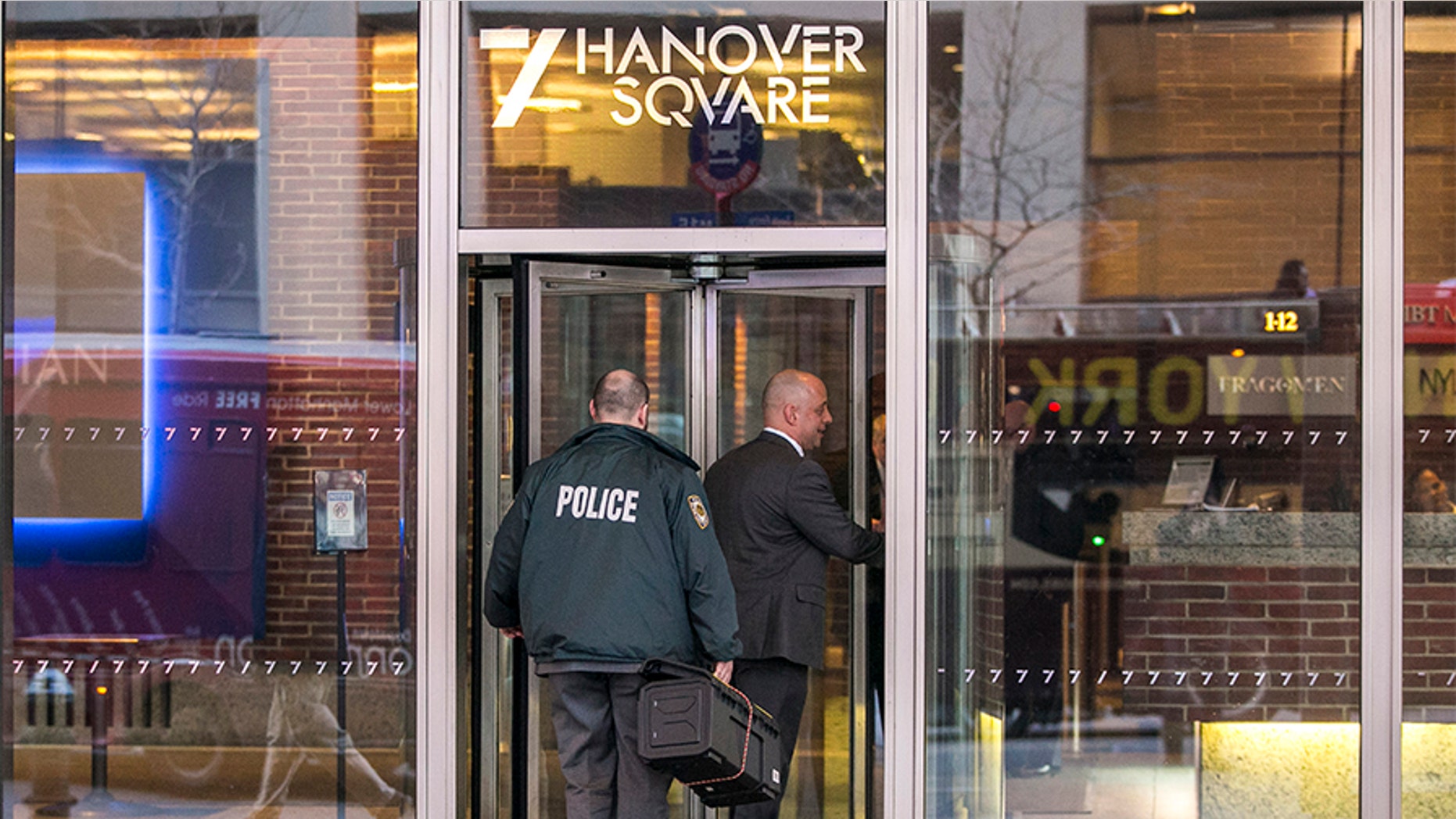 The New York office of Newsweek and its parent company, IBT Media, were raided by law enforcement on Thursday.
Sources told the New York Post that agents were "photographing servers in the offices," tracking the serial numbers on the machines but not downloading files.
"Representatives of the New York County (Manhattan) District Attorney's Office visited the New York City offices of Newsweek Media Group today to conduct a search of the company's computer servers to obtain technical information about the servers. The company provided the DA's representatives with access to the computer servers on location to allow for a technical inspection within the law," Newsweek Media Group said Thursday night. "No information regarding the company's content, stories, personnel, or sources was given and Newsweek Media Group has been assured by the DA's office that the investigation is not about any content-related issues."
The law enforcement visit is "related to a DA investigation" that has been going on for over a year, The Outline reported, citing "several sources."
The New York Police Department said it was not involved.
IBT Media was founded by Jonathan Davis and Etienne Uzac in 2006, and the IRS placed a $1.2 million federal tax lien against Uzac in December 2017, according to the Post. IBT has also been linked to a Christian college founded by a mysterious South Korea pastor who is not believed to be an investor.
The news came on the heels of a story published by Newsweek that has been mocked across social media. The story inferred that President Trump could be suffering from erectile dysfunction because it was revealed as part of his recent physical that he takes the hair-loss drug Propecia.
TheWrap media editor Jon Levine spoke with a "Newsweek insider" who criticized the once-proud publication with a vicious statement.
"Newsweek was once a premier media organization and an incredible springboard for young journalists hoping to grow a name for themselves," the source told Levine. "The company culture has turned the newsroom into a toxic work environment, while the publication has descended into a content farm for last-resort clickbait."
Newsweek sold for only $1 back in 2010 when the buyer was forced to assume the magazine's financial liabilities. The magazine issued at least 20 corrections in 2017 and even has a page on its website dedicated to its mistakes – though it has not been updated since September. The magazine admitted to more than 50 mistakes in 2016 and recently issued an embarrassing retraction about a story that falsely detailed the life of the Las Vegas shooter's girlfriend with salacious information that turned out to be fake news.
The Manhattan district attorney's office declined Fox News' request for comment.