Law enforcement probing possible drug dealing in Sage Stallone case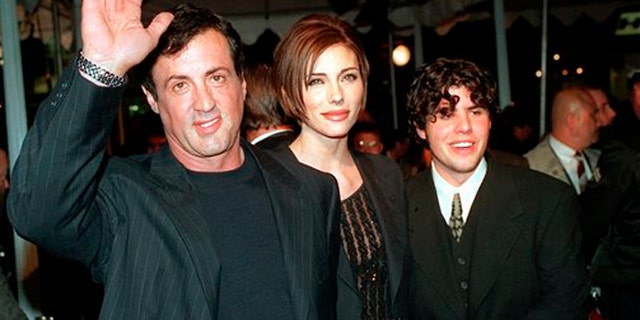 Authorities investigating the death of Sage Stallone believe a "likely scenario" is he was dealing drugs -- specifically Hydrocodone -- generic Vicodin -- law enforcement sources tell TMZ.

We're told authorities do NOT believe Sage was an addict, in no small part because of his weight. Our sources say ... at the time of his death, the 5'7" actor (his IMDB profile incorrectly lists his height at 5'10") weighed 188 pounds. One law enforcement source tells TMZ, "He was pudgy, and drug addicts are almost always rail thin."

Our sources say authorities did not find a single Hydrocodone tablet in Sage's house. Yet, as we previously reported, they found more than 60 gigantic empty prescription bottles -- the kind stocked by pharmacists to fill consumer scripts. Each bottle holds a minimum of 500 pills, so Sage probably had more than 30,000 pills, but they were all gone.

We're told LAPD detectives and L.A. County Coroner investigators are going to try and trace some of the bottles using batch numbers and serial numbers, but one well-placed source believes there's a "strong likelihood" Sage had the pills shipped from another country.

Although the baggies of white powder found in Sage's room -- a room the maid was prohibited from entering -- have yet to be tested, our sources believe it will probably prove to be ground up Hydrocodone.

As we first reported, Sylvester Stallone met with famed private investigator Scott Ross Tuesday and Ross will be doing his own digging to find out what was going on with Sage and why he died.