Lauer's spouse, Annette Roque, known as 'sad wife' in Hamptons town: report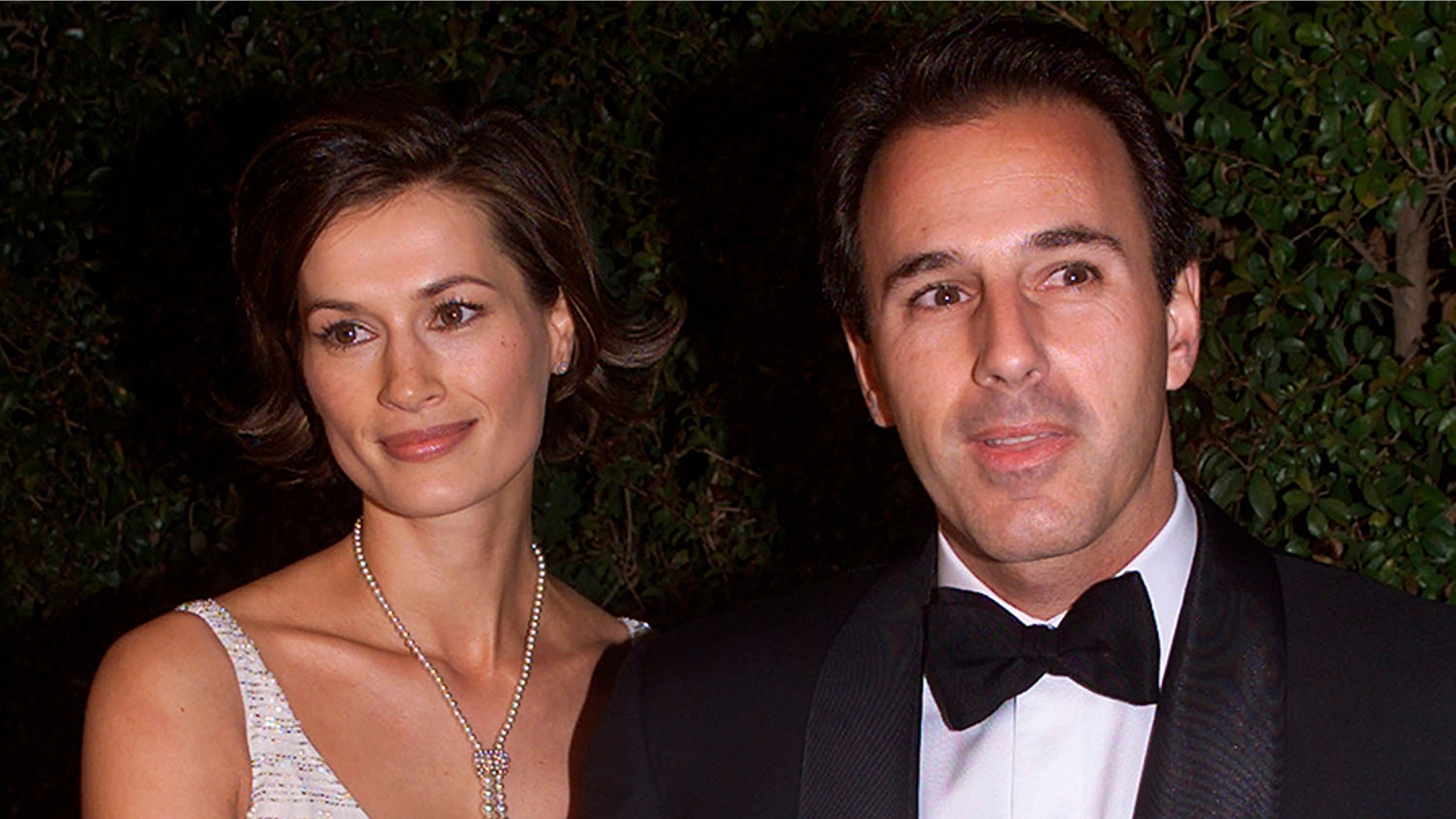 In the wake of Matt Lauer's firing from NBC over alleged sexual misconduct, his wife, Annette Roque, has reportedly been hiding from reporters in the couple's home in New York's Hamptons.
Despite earlier rumors that suggested Roque took the kids and fled the country, a source told the New York Post that Lauer's wife was still on Long Island, and the couple's 14-year-old daughter was spotted leaving their home Saturday morning.
Lauer, the former "Today" co-anchor, was fired from the network last week after an NBC employee told executives of his alleged sexual misconduct.
Lauer allegedly "gave a colleague a sex toy" and "had a button under his desk" that locked his door when he wanted privacy to "initiate inappropriate contact" with female employees, Variety reported.
Several more women have since spoken out against Lauer.
But even before the allegations publicly surfaced, local residents of the Hamptons told Page Six that Lauer and Roque had been living separate lives for quite some time.
Employees at a Hamptons boutique told the paper that people in town consider Roque "a sad wife," adding that Lauer "is never with Annette."
Meanwhile, Lauer's neighbors in New York City say that whenever they see him, he is never with his wife, the paper reported.
Lauer, who divorced his first wife, was on the cusp of  split from Roque after she reportedly learned of an affair he allegedly had with an NBC colleague in 2006, according to the paper. However, the divorce was called off just three weeks after the initial filing.
Lauer reportedly offered $5 million to Roque in order to save the marriage, according to Page Six.
While Roque remains silent on her husband's firing and sexual harassment allegations, Nancy Alspaugh, Lauer's first wife, has come to his defense, Fox News reported.
Alspaugh told "Entertainment Tonight" that Lauer, to whom she was married from 1981 to 1989, is "incredibly nice, incredibly charming and incredibly willing to help anybody," adding that the allegations against Lauer were "out of character."
Lauer issued an apology on Thursday, saying "There are no words to express my sorrow and regret for the pain I have caused others by words and actions. To the people I have hurt I am truly sorry."