Larry Birkhead Shares Tales of Anna Nicole Smith's Drug-Fueled Existence on Witness Stand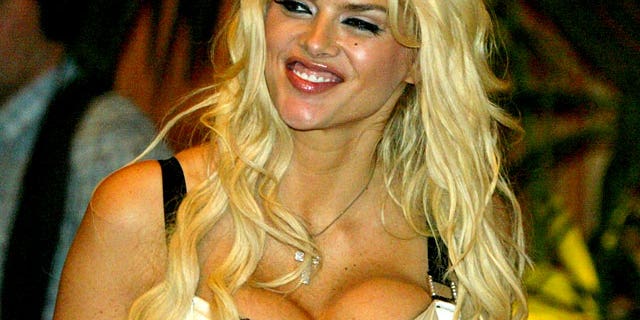 NEWYou can now listen to Fox News articles!
Larry Birkhead, one of the central figures in the Anna Nicole Smith drama, is returning to the witness stand to give jurors the inside story of his life with the late Playboy model and her drug use.
Birkhead, the father of Smith's daughter, Dannielynn, was to testify Friday for a second day as a prosecution witness in the drug conspiracy trial of two doctors and Howard K. Stern, the man who once fought him for custody of Smith's child. Also watching in court has been Virgie Arthur, Smith's mother who also sought guardianship of baby Dannielynn when Smith died.
Birkhead, who won the battle with DNA tests, was being asked about Stern's role in Smith's drug-fueled existence. Birkhead said he saw Stern give her medicine when she didn't feel well and knew he was picking up prescriptions for her at the pharmacy. Birkhead also said that when he once hid the powerful painkiller from Smith, Stern called him and asked where it was.
"I was told by Howard she needed it to live, the Methadone," he said.
Prosecutors planned to have Birkhead identify videotapes of Smith before and during an appearance at the American Music Awards in which she appeared to be drugged.
Birkhead testified Thursday he saw her taking numerous prescription drugs but that she told him she was not an addict.
He said that from the time he moved in with Smith in late 2004 he was concerned about her excessive use of medications and questioned her about it.
"She would say, 'I'm in pain. I'm not a drug addict,"' Birkhead recalled.
When he suggested she was taking too many drugs, she replied, "I have a high tolerance because I'm in pain."
An issue that has emerged in the three-week-old trial is whether Smith was an addict or was dependent on drugs for pain.
Stern, Dr. Khristine Eroshevich and Dr. Sandeep Kapoor are charged with prescribing to an addict as well as conspiring to provide excessive opiates and sedatives to the celebrity model. They are not charged with causing her 2007 overdose death in Florida.
With prosecutors focusing on Stern, his sister, Bonnie Stern, testified Thursday under a grant of immunity from prosecutors. She identified e-mails in which Smith pleaded for her to have drugs sent to her in the Bahamas. But Bonnie Stern said she didn't remember sending anything.
Howard K. Stern's lawyer, Steve Sadow, asked about the personal relationship between his client and Smith.
"She was his everything," Bonnie Stern said of her brother. "I only wish I would meet someone that loved me as much as he loved her."