Lady Gaga Responds To Demi Lovato's SXSW Concert Slam: Puke Was Not To Offend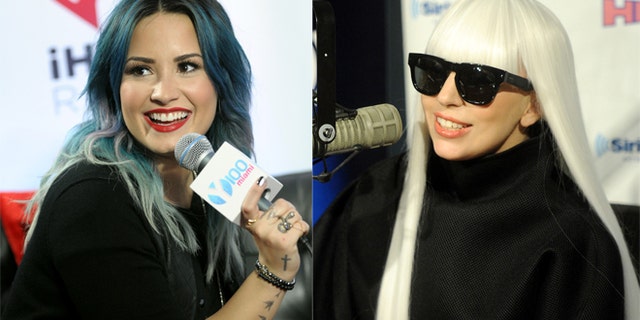 Demi Lovato did not hold back any punches when she spoke out against Lady Gaga's performance at the South by Southwest music festival earlier this month.
The "Neon Lights" singer slammed the pop star saying she was glamorizing eating disorders when she had performer and "vomit painter" Millie Brown throw up some neon green liquid on her as she played drums.
"Sad ... As if we didn't have enough people glamorizing (eating) disorders already. Bottom line, it's not 'cool' or 'artsy' at all," Lovato, who has battled with eating disorders, wrote in a series of tweets.
Now Gaga has hit back at Lovato, saying the performance had nothing to do with eating disorders.
"I have struggled with an eating disorder for over 10 years, and I take that very seriously," Gaga told E! News. "I take the struggle of others very seriously."
She said she is supportive of Lovato's struggle and recovery as well as that of anyone else who is battling eating disorders.
"This performance had absolutely nothing to do with any eating disorder, and we never intended for it to be taken that way," Gaga continued. "I'm really proud of the performance and really stand by the message of rage and pain that we were trying to express in that moment."
Brown, the performer, had previously responded to Lovato's critics after the show.
"There's a clear difference between using my body to create something beautiful, to express myself and feel powerful, rather than using it to punish myself or conform to society's standards, " she told TMZ.
Follow us on twitter.com/foxnewslatino
Like us at facebook.com/foxnewslatino