Kristen Stewart, Robert Pattinson fuel romance rumors after being spotted together in LA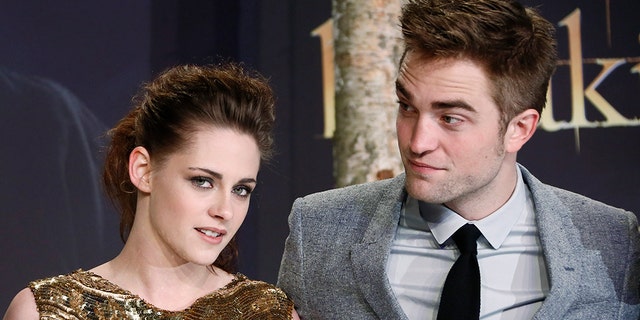 "Twilight" stars Kristen Stewart and Robert Pattinson were spotted together in Los Angeles on Saturday, leaving fans wondering whether the famous former couple will rekindle their relationship.
The Daily Mail obtained photos of Stewart, 27, and Pattinson, 32, outside the Chateau Marmont Hotel. The two were reportedly attending a birthday party for Johnny Depp's daughter, Lily-Rose.
Social media users were quick to react to the news.
KATE SPADE SUFFERED FROM DEPRESSION FOR YEARS, SISTER SAYS
"Robert Pattinson and Kristen Stewart at the same party hanging out with the same friends in 2018 I thought this day would never come, my shipper game is stronger than ever," one person tweeted.
"Robert Pattinson & Kristen Stewart were photographed together for the 1st time in 5 years and inner Twihard is really showing," another social media user wrote.
Stewart and Pattinson started dating after meeting on the set of hit blockbuster "Twilight" in 2008. The two played boyfriend and girlfriend in the film series as well.
CLINTON, ON COLBERT, SAYS LEWINSKY COMMENTS WERE 'NOT MY FINEST HOUR'
The couple broke up after four years together, when Stewart was spotted smooching "Snow White and the Huntsman" director, Rupert Sanders. The director was married at the time of the incident and later got divorced.
Pattinson was last linked to FKA twigs, a singer, while Stewart has been dating model Stella Maxwell.