Kristen Bell talks about getting dirty in 'House of Lies'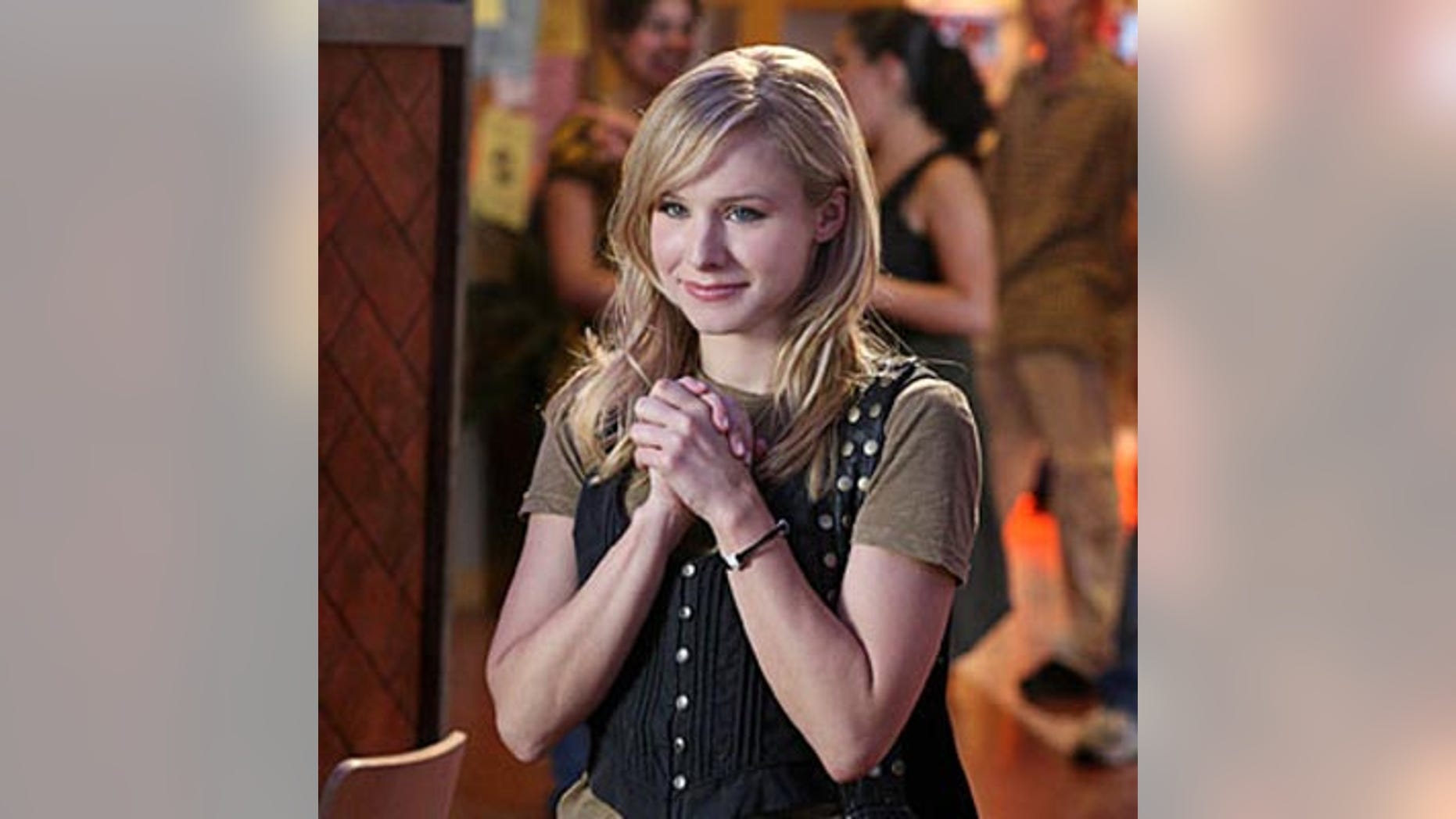 She curses, she gets lap dances, she makes raunchy sex jokes. For Kristen Bell's latest role on Showtime's 'House of Lies,' it's safe to say her squeaky clean 'Veronica Mars' persona has officially left the building.
"Being in a strip club in the middle of the afternoon with the lights on was a little unnerving. There's a scene where I have to dance sexily around in my underwear that made me very nervous," Bell tells TVGuide.com. The part "scared me a little bit."
In the half-hour comedy, which follows a team of management consultants and stars Don Cheadle, Bell plays whip-smart, cutthroat "schmooze operator" Jeannie Van Der Hooven. 'House of Lies' marks Bell's first series regular TV project since she played a teen sleuth in cult favorite 'Veronica Mars,' which was axed in 2007. On the big screen, she's co-starred in films 'Forgetting Sarah Marshall' and 'Burlesque' and still voices the title character of  'Gossip Girl.' "I was excited that Jeannie was very, very different and much more provocative [than 'Veronica Mars']," Bell says. "It's important to show that it is a shark tank and it is sink-or-swim and Jeannie would not be able to work there if she didn't play like a boy and get as dirty as they did."
Don Cheadle goes for laughs in "bold and dangerous" House of Lies
Producers liked her for the role at least partly because Jeannie was such a departure. "To see her open up is pretty amazing," creator and executive producer Matthew Carnahan says.
Bell was first approached about 'House of Lies' after she and fiancé Dax Shepard pitched another project to Showtime President David Nevins. Instead, Nevins called her the next day to gauge her interest in the pilot for a slick, racy comedy starring Cheadle. "Before he finished the 'le' in Cheadle, I said yes," she recalls. "I just flew by the seat of my pants."
Working with Cheadle, who both stars in and executive-produces the comedy, Bell wouldn't get top billing — but she says that was part of the appeal. She remembers all too well the pressure and long hours that went with carrying 'Veronica Mars.' "What they initially said was, 'You're a small role in the pilot, but don't worry we're going to develop your character. It's going to be great,' which I can tell is the pitch that everyone gets when you have under 20 lines in a pilot. They always promise you the world. Sometimes it happens, sometimes it doesn't," she says."Even if they were yanking my chain about developing the character, I said to myself, 'Its fine. If I have to support Don Cheadle in a series, there are worse jobs you can have.'"
Check out photos of Kristen Bell
It came as a pleasant surprise when the producers delivered. "I've never had a promise carried through like this," she says. "I love my part."
Bell has already bonded with the cast, too — a perk that the movie star says will keep her coming back to TV. "The four of us met and immediately fell in love. A four-way love square hasn't even been done on 'Jersey Shore'," she says of her castmates, which also include Ben Schwartz ('Parks and Recreation') and Josh Lawson ('Romantically Challenged'). "I'm a creature of habit. I'm a lot like a dog. I like being fed at the same time. I like seeing the same people every day. On TV, it really becomes like a big family. Those relationships, I think on a human level, fuel what you're able to do as an actor."
And yes, she's totally down to get back into Veronica Mars' shoes should a big-screen continuation go into production. "I'm so thankful for the impact that Veronica Mars has had on my life. It makes me excited that it affected people to the degree that it did. It makes me excited that fans still want a movie because I still want a movie," she says. "That wasn't an easy show to shoot or to publicize. I'm proud of it, and I think nothing compares to something you work on that you're genuinely proud of."
House of Lies airs Sundays at 10/9c on Showtime.
View original Kristen Bell Talks About Getting Dirty in House of Lies, Hope for a Veronica Mars Film at TVGuide.com
Related Articles on TVGuide.com