Kimmel trolls New Yorkers with fake report that Lincoln Center will be named after Trump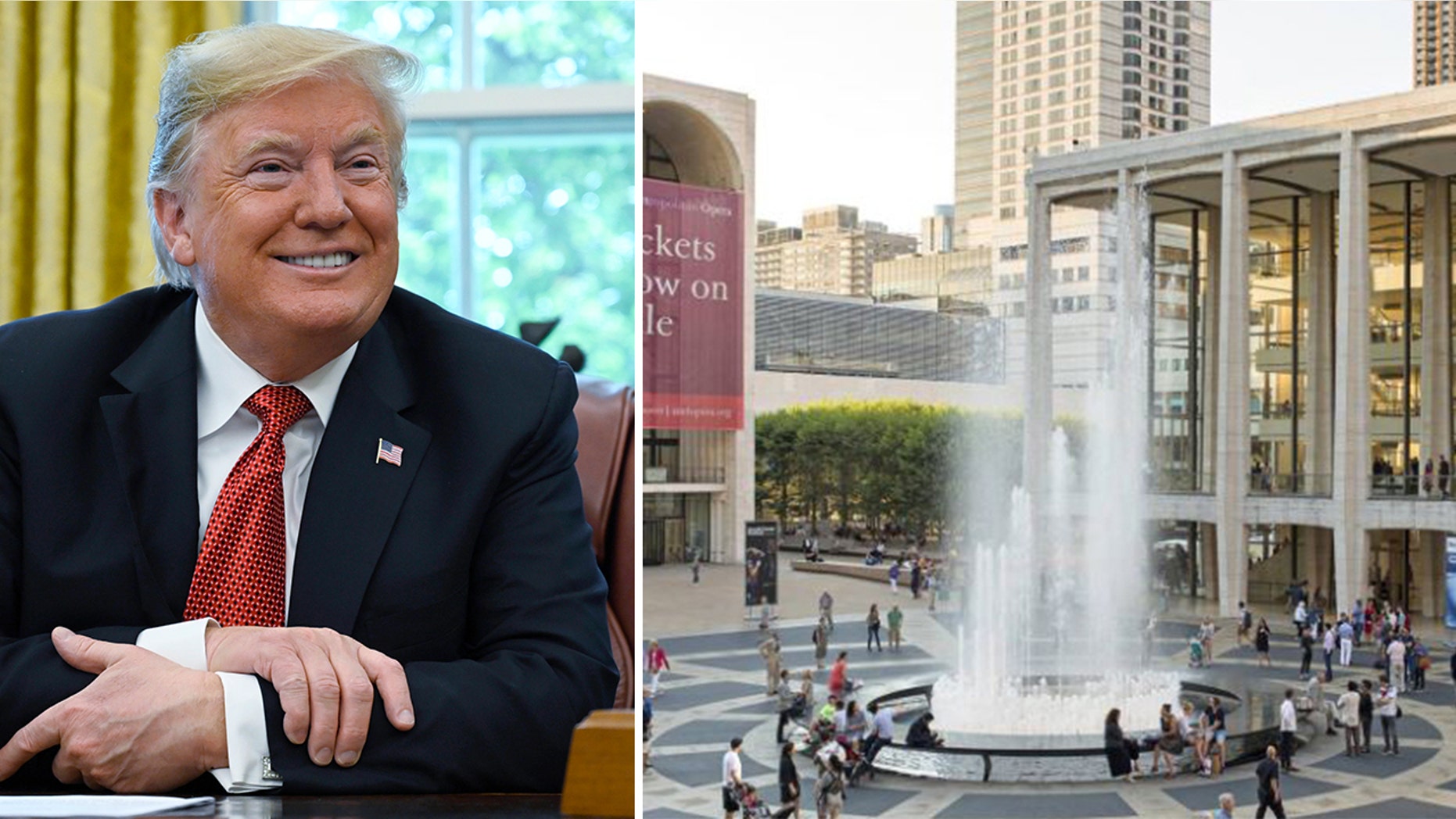 Late-night host Jimmy Kimmel trolled New York City pedestrians during Thursday night's show with a fake report that the world-famous Lincoln Center was going to be renamed in honor of President Trump.
The 'Jimmy Kimmel Live' host sent a crew to Lincoln Center to inform locals that the iconic building had been purchased by the Trump Organization and would be changing its name to "Trump Center."
"Trump has his name on a lott of stuff around here," Kimmel said. "And we told people passing by that Lincoln Center was going to be renamed "Trump Center" because he bought it, and guess what, they bought it too."
The fake artist's rendering featured the building adorned with a new  "Trump" logo. The classic plaza now featured fast food restaurants, including a KFC and Subway. There was a billboard that announced that the New York Philharmonic would now be sponsored by Mountain Dew Code Red.
"I feel like we can hear Western Civilization crumbling as we speak," said one pedestrian.